Laureamko Council of Representatives had organizing meeting on 16st of November. In meeting Council selected Presidents of the Council 2021 and Board for year 2021. Who are those people? We asked for example what they think about choices. Let's see what they answered! Ps. If you want to know more about them, you can contact them via email (firstname.lastname[at]laureamko.fi).
Panu Nilsson, President of the Council 2021
"I'm Panu Nilsson and I study business and administration at Leppävaara campus. I began my studies at Laurea on January 2020. Originally I started my university journey at Lappeenranta University of Technology, but I was forced to pause them for the time being after I got sick. I was born in Helsinki and I've lived in various cities, like Lappeenranta and Lohja, but most of my life I've lived in Espoo, where I'm also residing at the moment. During my free-time I play soccer in HJK and watch movies and series.
My favorite Christmas song has to be Let It Snow – by Frank Sinatra himself of course.
Apart from the obvious business related and other school literature, the latest book that I've read is Surrounded by Idiots by Thomas Erikson. The thing I liked most about the book is that it activated my speculative and critical personality quite nicely.
For the upcoming year I truly wish that we have noticed that despite any challenging circumstances we are still able to keep the operations up and running – and I'm expecting that we have taken in all the possible knowledge in such a way that we are constantly more able to anticipate, react, improve and evolve."
---
Joonas, Vice-President of the Council 2021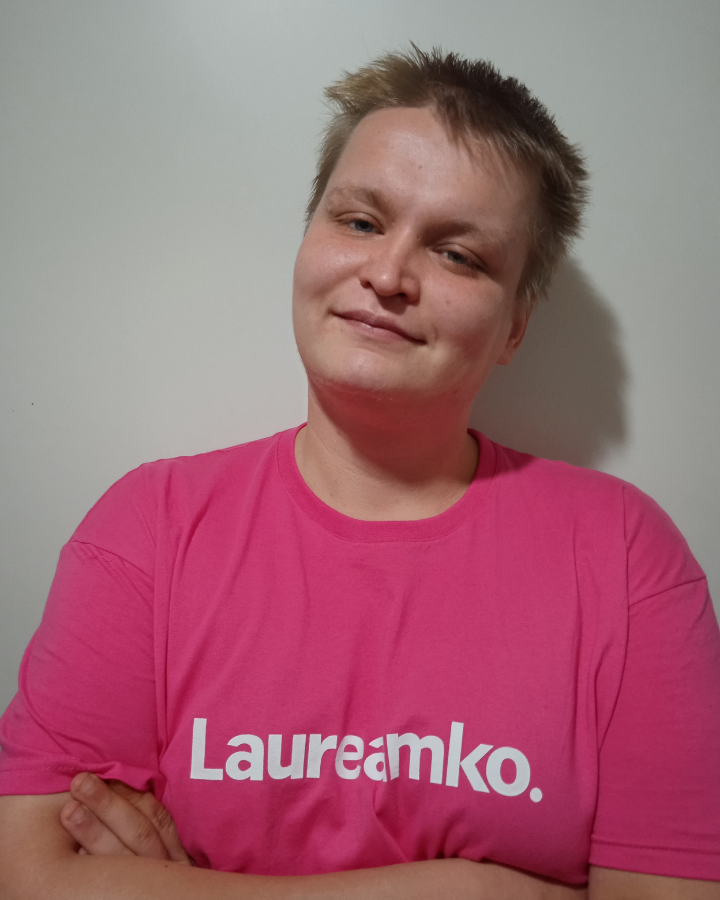 "I'm Joonas Keränen, a 24-year old nursing student from the campus of Hyvinkää and I was elected as the vice chairman of Laureamko's 2021 representative body. I currently live in Jokela with two roommates and a cat, and I do spend a lot of time at home if I'm not in school, schools activities or work, since moving from a studio apartment into a detached house has made hanging out at home a completely different experience.
My favorite Christmas song is definitely Marco Hietala's version of the song Varpunen Jouluaamuna because it's just a killer rendition of the song!
The last book I read was Blaine Harden's Escape from camp 14. It's mentally tough to read but I still recommend it.
I expect year 2021 to be extraordinarily amazing year of activities, since I am now part of the representative body and the campus team of Hyvinkää, and I am also a tutor and a student representative. All I can say is that I'm living the best time of my life!"
---
---
Carita Törhönen, President of the Board 2021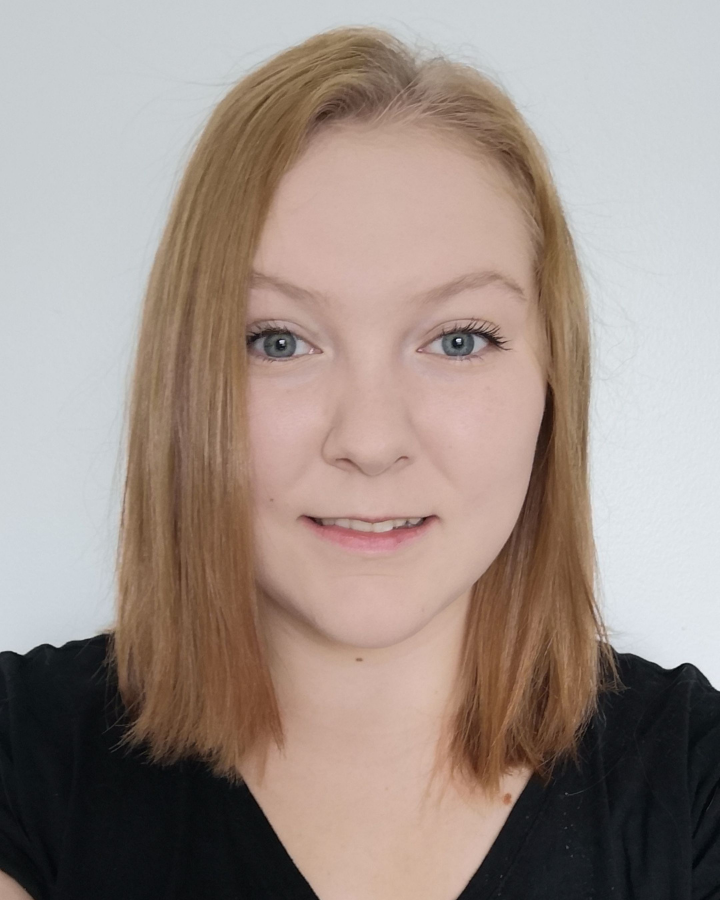 "I'm Carita Törhönen, Year 2021 President of the board. I'm a nurse student from Hyvinkää. I'm from Hikiä, a small village in Hausjärvi.
My free time goes by hugging my dog and desperately teaching tricks for him. I'm very family oriented anyway so I spend a lot of time with them.
What's my favorite Christmas song? Well I'll tell you two. When Santa got a kiss is one of my favorites because it tells a story funny from a child's point of view. Second is Hey Grandma, whose story is sad but captivating.
The latest book I read is idiots around me. I recommend this book because I learned about myself and recognize different ways of doing things around me."
---
Jenna Jourio, Vice-President of the Board 2021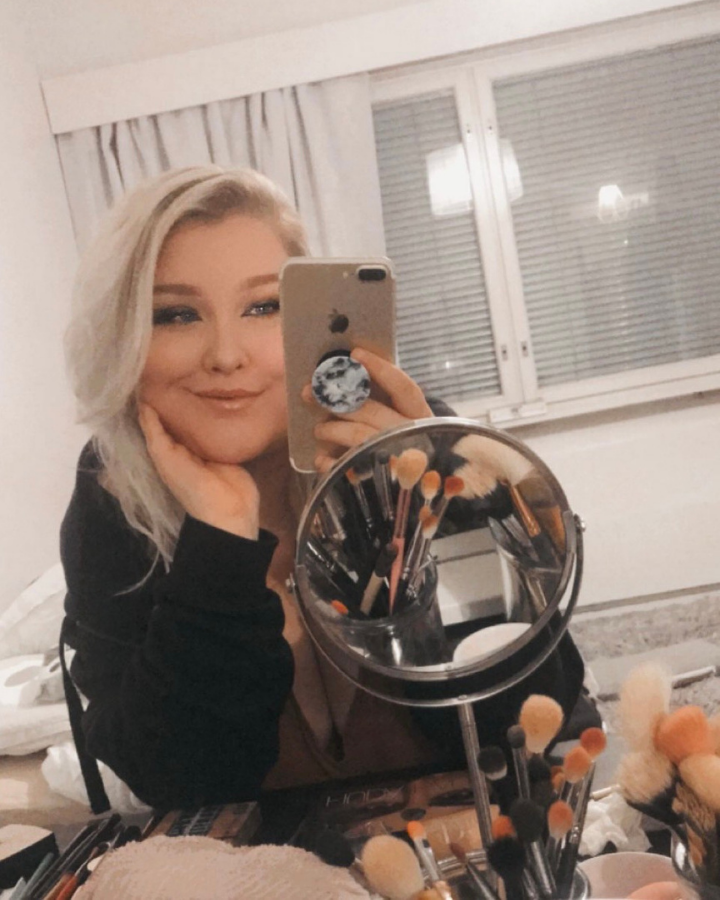 "Jenna, I'm 24 year old public health nurse student from Otaniemi. Next year I'll be working as Vice-President of the board at Laureamko!
I live in Kallio currently. Originally I'm from Pernaja (points if you know where it is), but I've lived my short life in Espoo. My hobbies include painting, drawing and singing. During my free time I love having wine n dine with my friends, also I like to play video games and watch e-sports!
I L O V E Christmas! My favorite Christmas songs are Christmas canceled from Mamba and the legendary Rudolf the red nose reindeer!
Fun fact! From trust worthy informant: I've been singing Rudolf all around the year from when I could talk until I was 7 years old (thanks mom) 
Last book I read was probably Kim Hyun Hee – The tears of my soul. So recommend reading this!!
From next year I'm waiting for new things to learn, winning my own fears and wonderful memories! I can't wait 
"
---
Ella Hokkanen, member of the Board 2021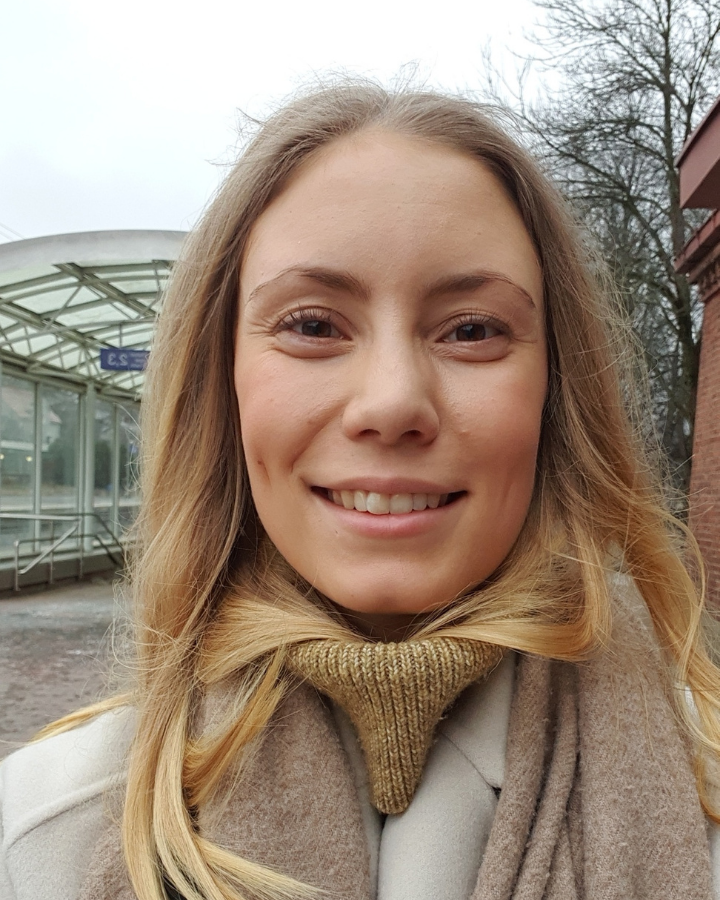 "I'm a 26 years old second year Business Administration student from Tikkurila's campus. In August, I moved to Hämeenlinna after living 6 years in Tikkurila next to my campus and I have to say, it's a big change! I use my free time enjoying almost every sport there is and knitting. I know, it's a weird combination. Among those, I love to meditate and do yoga.
My favorite Christmas carol is White Christmas song by Jari Sillanpää. Every time I hear it, I get goosebumps.
Most recent book I read was Maria Veitola's Veitola. I absolutely recommend it for everyone!
I look forward to learning and getting to work a lot next year in Laureamko. 
"
---
Venla Kääriä, member of the Board 2021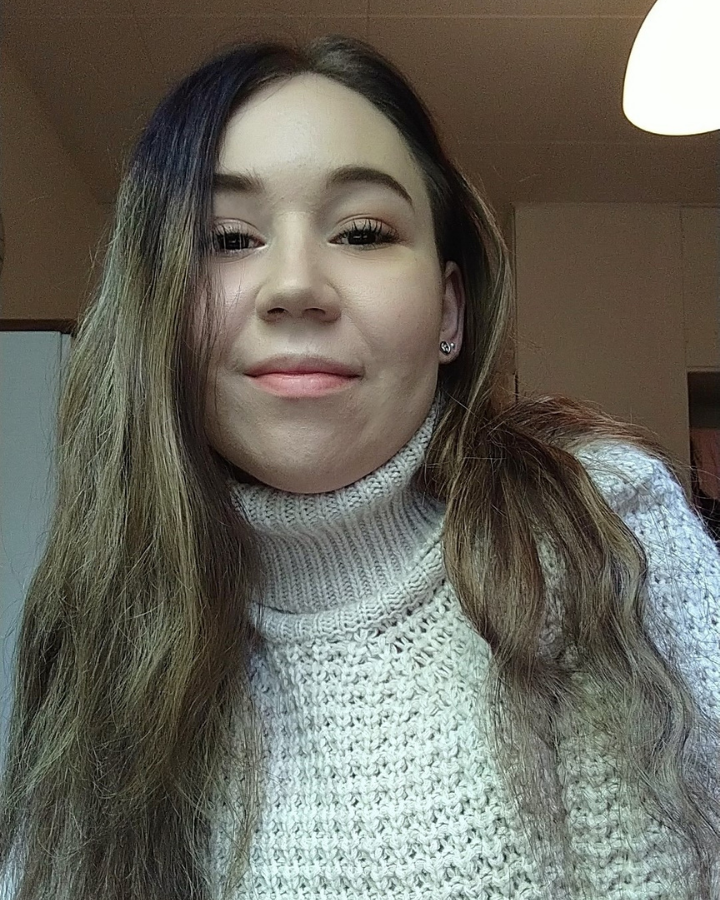 "I'm Venla, a 23-year-old, third-year hospitality student from Leppävaara campus. For the last two years, I've been a campus team member. I live in Helsinki but originally I am from Tampere. In my spare time, I like to hang out with friends, walk in the nature, photograph and listen to audiobooks and true crime podcasts. I love coffee and sunsets.
I've got to confess that I'm not a Christmas song superfan but I guess my favorite Christmas would still be Joulumaa by Katri Helena because it has such a positive vibe
The latest book I listened was Kaikki elämästä(ni) by Antti Holma and it was quite funny so, would recommend.
From next year, I'm really looking forward to exciting projects, meeting new people and learning lots of new skills."
---
Suvi Nieminen, member of the Board 2021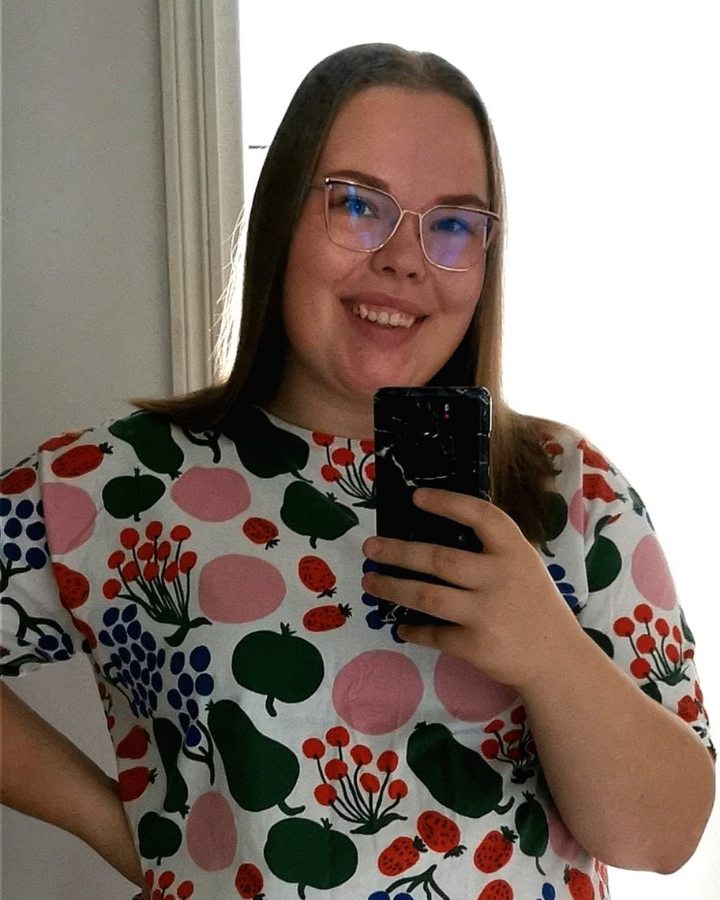 "My name is Suvi Nieminen, I am 22 years old. I am studying BBA (bachelor of business administration) in Hyvinkää campus. I have moved to Hyvinkää about a year ago, because of my studies. Originally I am from Heinola. If I have free time after my school tasks, I love to bake and for balance, take walks most likely in the forest.
My ultimate favourite christmas song is 'you make it feel like christmas'. It's a nice and relaxing, good mood christmas song. That's why I am listening it during the whole Christmas time.
I am very bad at reading books, but I love to listen to them. I had a little break, but now I am actually listening again Adam Kay's book three night shifts for christmas. It's about a young doctor working during christmas holidays. There can happen anything!
What I am expecting most from Laureamko next year? I am waiting to meet new, amazing people. Also that I get to challenge myself with new tasks. And of course, having fun!"
---
Bill Ojwaka, member of the Board 2021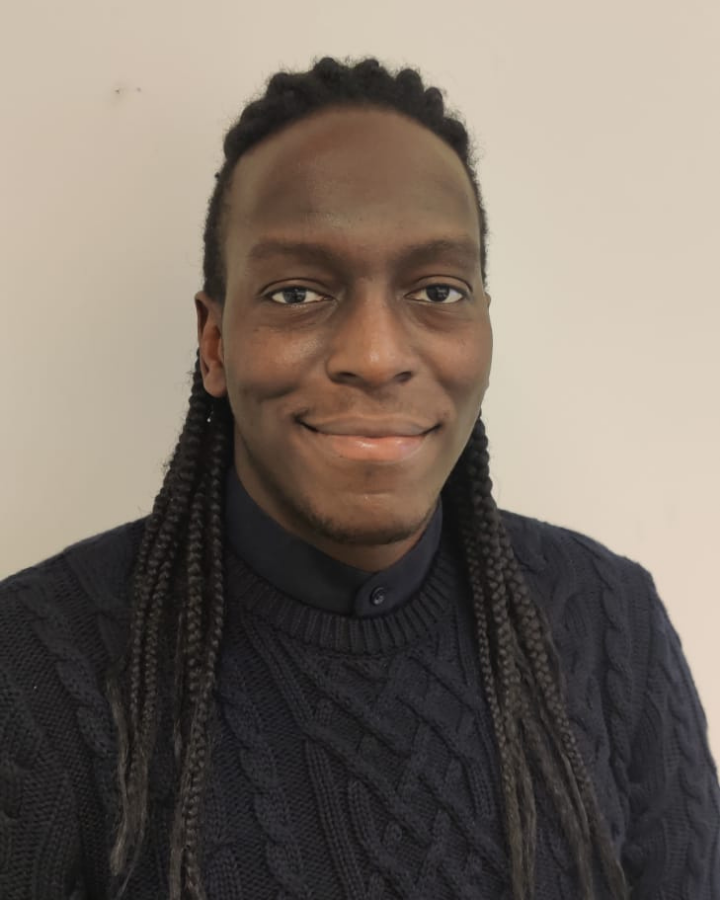 "I'm Bill and I study Safety, Security and Risk Management at Leppävaara campus. I live in Espoo but I was born in Tampere. We moved to Espoo in 2005 with my family and I've been living there ever since. During my free time I like to play a lot of saxophone, bass and recently I started to practice Brazilian jiu-jitsu. I like to move a lot but sometimes it's also cool to sit back and watch Netflix!
It's hard to choose my favorite Christmas song since I love Christmas, but during the holiday I like to listen to Silent Night a lot.
Next year I hope to do a lot of interesting assignments, gain various experience, make new friends and acquaintances and most of all, have a lot of fun!
See you next year!"
---
Janina Saaristo, member of the Board 2021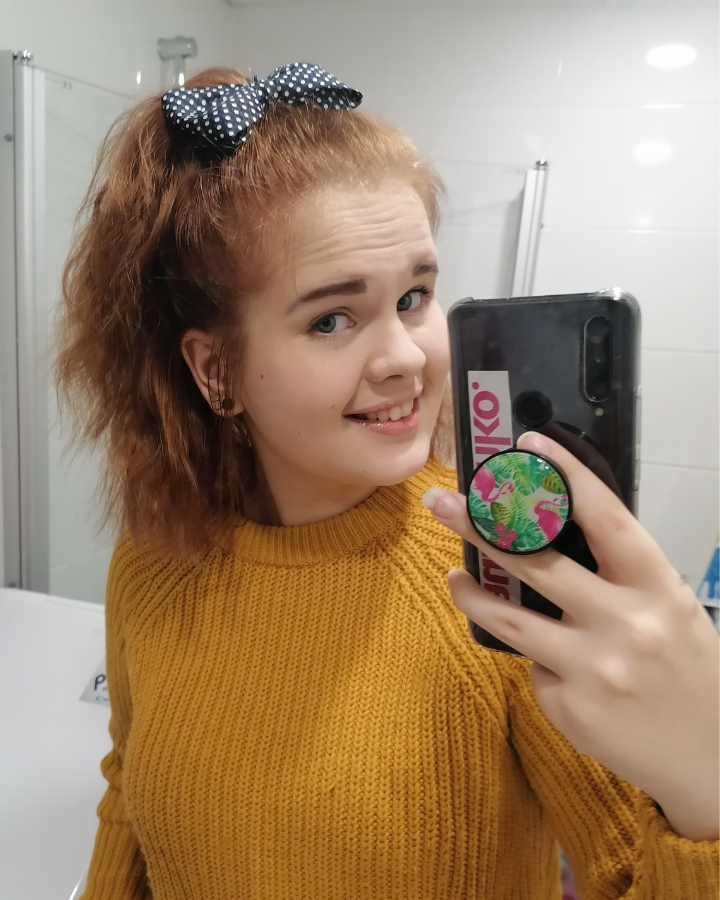 "I'm Janina Saaristo, 23 years, and I study Hospitality management in Leppävaara. I live in West Espoo, but I'm originally from Rauma. In my free time I usually watcht series or movies or read, and go to walk outside.
My favorite Christmas song is Tulkoon joulu, because I have so many good memories that includes singing this song in the middle of summer in confirmation camps.
The latest book I read (I don't count audiobooks, because I listen to too many) was Samu Haber's biography, Forever Yours, and it was a really good book, and I had to read it in one sitting.
My expectations for the next year regarding Laureamko are everything new, new things, meeting new people, help others and to see how it feels to have responsibilities such as being in the Board."
---
Minttu Uurinmäki, member of the Board 2021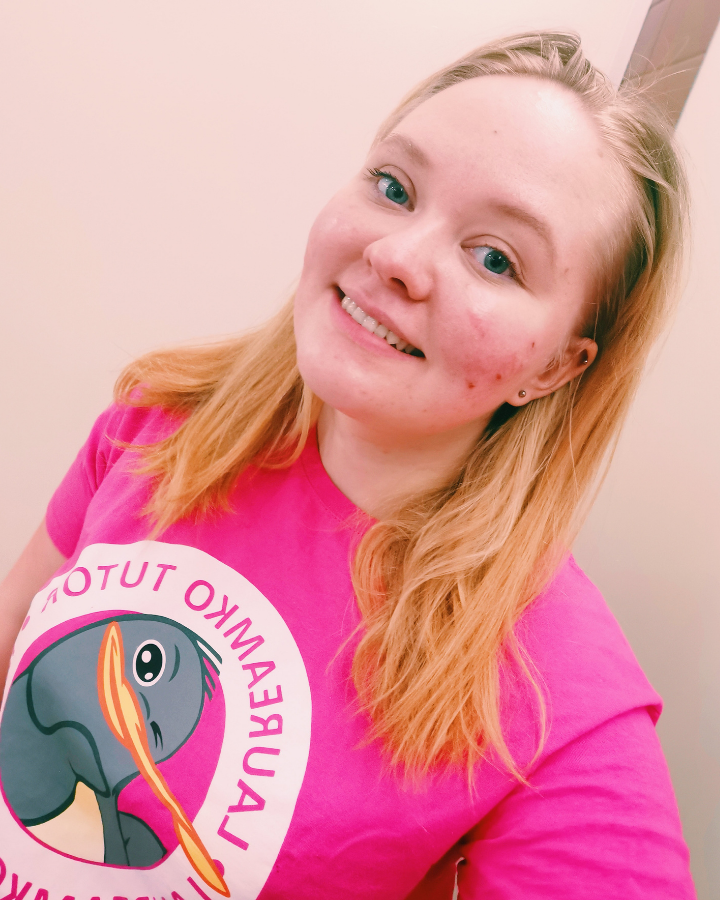 "I'm Minttu Uurinmäki, 21 years old and living in Järvenpää. I study business at Hyvinkää campus for my second year.
At free time I like to take it quite easy by watching movies, reading and doing crafts.
My favorite Christmas song must be Leevi and the Leevings' Jossain on kai vielä joulu. I remember that it was the one Christmas song that we listened the most when I was little.
I am also always reading or listening some book and the last book I read was Markus Zusaks The book thief. It was one of the best books I've read in a long time!
Next year I'm looking especially forward for getting to know new people and working in the board of Laureamko!"