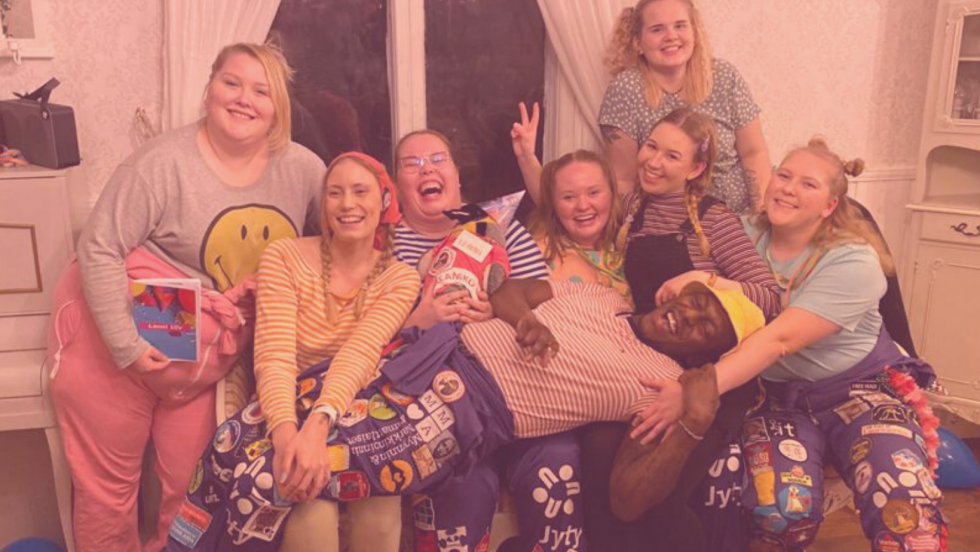 The Laureamko board?
Laureamko's board consists of a chairman, a vice chairman and a maximum of eight board members. The board is often divided into two teams – the advocacy team and the service team. Often the chairman leads the advocacy team and the vice-chairman the service team, however, this is not the only way to carry out the leadership responsibilities.
What is the board doing? The board is divided into two teams. The advocacy team and the service team. The advocacy team includes e.g. well-being, influence, feedback processing (such as VoxBox) and education development and election influence (together with student unions in the capital region and university student unions).
The service team includes e.g. tutors (search, selection, training), internationality (exchange students, international guests), campus teams (training and support), marketing and communication (Facebook pages, Instagram and websites), sales products, online store management and events.
However, the board's projects depend on the interests and activity of the members.
In the board, you get to draw up budgets and action plans, learn the skills of project management, create liaison work agreements, influence Laurea's work groups, and, of course it's a great opportunity for networking.
There is a lot of expertise outside of the university's own pedagogy, as well as study points!
How is the board elected?
The new representative board elects the new board at its organizational meeting on the Tikkurila campus in room B303, which this year is on November 23. from 16:00. It is worth coming to the place, because the candidates are interviewed and if there are more than eight applicants, they are eliminated through interviews. First, the chairman is elected, then the vice-chairman and then the board members. The members are all elected at once.
Those interested should send the application no later than 16.11. to the address [email protected]. At the organizational meeting, applicants have the opportunity to present themselves. In the written application, you should tell who you are, where you come from and why you want to join the board / what you would like to do on the board. Although everyone in the board has their own areas, positions are not applied for during the board application phase, but are traditionally decided among the board members and confirmed in the first meetings.
The board of directors lasts for one year, from January to December, and a fee is paid for the position of trust.
If you have any questions, you want to know more about the activities of the board or how to get there, you can direct your questions to either [email protected] or [email protected]. Below you can view the schedule of the board orientation.