Laureamko Council of Representatives had organizing meeting on 18st of November. In meeting Council selected Presidents and board for year 2020. Who are those people? We asked for example what they think about choices. Let's see what they answered! Ps. If you want to know more about them, you can contact them via email (firstname.lastname[at]laureamko.fi).
Vertti Airaksinen, President of the Council in year 2020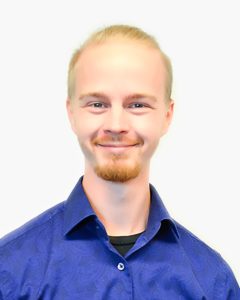 "I was chosen as President of the Council of Representatives 2020 by vote. Now is the time to reclaim all the things said at the meeting and I'm eager to get things started.
I'm studying IT Bachelor's degree at Leppävaara's campus in Espoo for the third year. I've not always lived in Espoo and before 2017 i was living in Lohja. When I moved here in 2017 i was motivated to start my studies because of the wide range of employment possibilities in IT field.
My Laureamko career started when i was selected as a vice-president of Leppävaara's campus team for the year 2018. At the same time my training for tuutoring started. You can ask me more about my career at Laureamko face-to-face, so feel free to stop any time to have a little chat.
The goal for next year is to get "let's make this year 20/20" to spread. I know that that line is cheesy, but that sentence represents my commitment.
As a "thank you" for reading this wall of text, I would like to give you a movie suggestion: The Lord of the Rings (preferably the whole trilogy)"
---
Liisa Niinivirta, Vice President of the Council in year 2020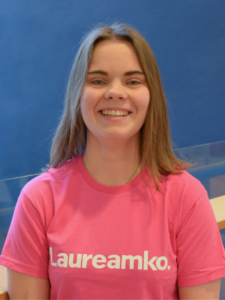 "Really great, because it is nice to know that the Council of Representatives trust in me again.So I am looking forward to the next year!
I was born in Helsinki and I heard in High School about Laurea's Safety, Security and Risk Management degree and decide to apply. On second try I got in to Laurea, so it was fall 2017.
Best part of my studies are my classmates and possibility to flexible studies, so I also have time for Laureamko.
At most I am looking forward to have good decisions and awesome Laureamko's teamspirit for next year.
I don't actually have a favorite movie, but younger I really liked the Star Wars because of the droid R2-D2 ( and later also BB8). I have to commit that those movies are still really great."
---
---
Miisa Tervala, President of the Board 2020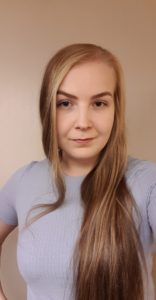 "I'm feeling very excited, I can't wait for next year and everything that it brings. I'm also really grateful that I was chosen, and that I get a chance to continue in the board for another year.
I'm from Lahti, and I moved to Vantaa to study in 2017. I wanted a chance of scenery and to meet new people.
The best thing about my studies has been the flexibility. I got the possibility to do an internship abroad, use time for Laureamko and do my studies freely in other ways too.
I'm expecting to learn a lot, especially about leadership. Even thou I have been in the board for one year already, it will be completely different from a president's viewpoint.
My favorite movie is definately Into the wild, because it has beautiful scenery from Alaska."
---
Annika Sievinen, Vice President of the Board 2020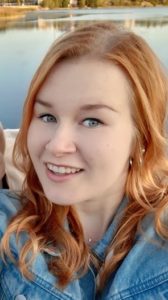 "A mix of happiness, excitement, and nervousness.
I´m from the city of Tampere and I started my studies in Laurea in fall 2017. The tourism and hospitality field got my interest while working and traveling abroad.
Definitely all the amazing people I have met.
New experiences, where I get to challenge myself and of course getting to know and work with all the new people. I believe that next year will come with many new challenges that I´m eagerly waiting for.
I´m a huge musical fan and I also have a soft spot for movies from '50s and '60s, two of my all-time favorites are singing in the Rain and Breakfast at Tiffany's."
---
Taryne Kalima, member of the Board 2020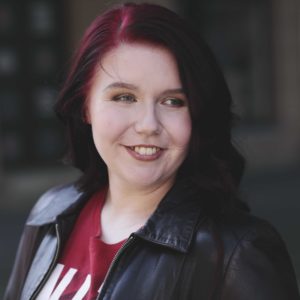 "I'm happy for being elected and i'm excited for the next year.
I live in Espoo and I'm second year student of the study program safety,security and risk management.I started my studies in the autumn 2018.
Best thing of my studies so for has been the possibility to develop my existing knowledge from security field and for having new friends.
For the next year I'm  expecting to have new challenges, possibilities to organise student events and to learn know new people.
One of my favourite movies, that came in to my mind is one hindi movie "Thugs of hindostan." It was combination of action, humor, dancing and singing."
---
Tuomas Koivisto, member of the Board 2020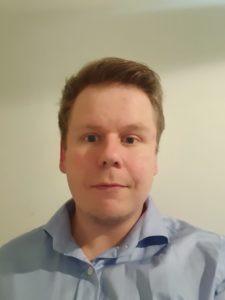 "I have really good vibes and I'm excited for next year.
I live in Hyvinkää but I study nursing in Porvoo. I study in Laurea because here can study nursing by blended learning.
The best thing of my studies is learning new things.
For the next year I'm waiting for new experiences and getting to know new people!
I have so many favorite movies. Star wars works every time!"
---
Jesse Kokko, member of the Board 2020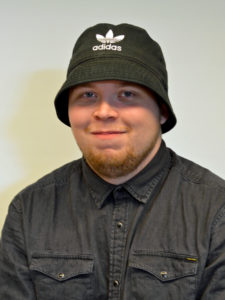 "The immediate feelings are a mix of fear and excitement. However I trust myself and the people that are around me.
I have been born and raised in Kerava and I still live there. I started my business management studies in Laurea's Leppävaara campus in the autumn of 2017 mainly because I was already working regularly in the same area so I thought it was convenient way to combine my work and my studies.
The best thing about my studies so far has absolutely been tutoring new students. I have been a tutor two times, first for the finnish students in the autumn of 2018, and then for the exchange students during this fall semester. Through tutoring I have been able to gain so many new friends from other tutors and also from the freshmen and exchange students I have tutored. I have also gained experiences through tutoring that I may not get from anywhere else!
What I expect the most from the coming year, is that I'm able to challenge myself in ways that I have never been able to before, since I've never been in this kind of position before.
Way too difficult questions, depends on the weather I'd say. Let's say the Lion King, the original one I mean. And from the non-cartoon ones, Schindler's List is really good!"
---
Christian Still, member of the Board 2020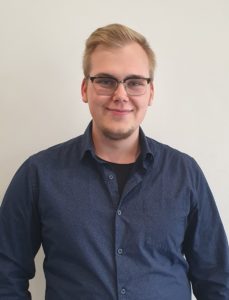 "I was asked how I feel on being elected to Representative Council and the Student Union board. If I told you I booked a flight to Mallorca would that describe it well?
I started my studies last year in August and since then it's been a rollercoaster in various ways. Initially I thought studying Business Administration will help me execute my job as an HR manager and a member of the board in my scout group, that of which is still my favorite hobby to this day, but as these studies went on, I noticed how much I like them.
So much actually, that I decided to apply to the Student Union, even though I'm at the moment in exchange (haven't regretted doing it now in Germany, though). This adventure has already taught me so much and I can't wait to put those skills into use next year. *how do I make a flex emoji with a keyboard…*
Oh, and when next year throws punches at me, you'll find me binge-watching Disney films. Feel free to join if studies have the same impact on you! (I'm going to watch Lion King over and over so beware!)"
---
Carita Törhönen, member of the Board 2020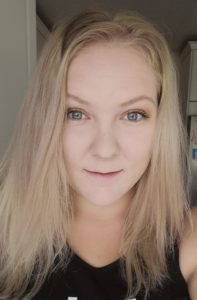 "There's still a bit of work to do to understand what's to come. However, I'm excited and I'm happy that I was chosen.
I come from Hausjärvi. It is in the countryside, close to nature. Nowadays i live in Hyvinkää. In the fall, i received an email from Laurea. And that's how I started my school in January 2019.
I am a nurse student. The best part of my studies is that we have a lot of practical exercises. simulation hospital is a good study environment.
In Next year I wait to have new challenges, diverse learning and great community that I can join in.
My favorite movie is the Fault in our stars. The story is touching and sad but still very happy. When I watch a movie, i don't think about my own stress."