Laureamko Council of Representatives had organizing meeting on January 12. In the meeting Council selected Presidents of the Council 2022 and Board for year 2022. Who are those people? We asked for example what they think about choices. Let's see what our Presidents answered! Ps. If you want to know more about them, you can contact them via email (firstname.lastname[at]laureamko.fi).
Carita Törhönen, President of the Council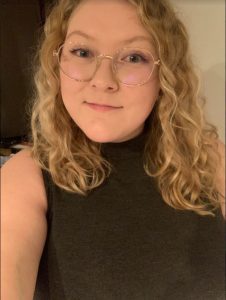 I am third (and hopefully last) year nursing student from Hyvinkää campus. Because it's good to be in Hyvinkää, my home is also located there! My free time is spent at different organization work and with family. I spend a lot of my time pleasing my dog, who has a strong temperament.
This year I will be the chairman of the House of Representatives. My intention is to lead the activities of the representative office and on my part also to ensure that Laureamko will continue to work as well as before.
From music I don't have a power song, but I thought of a song from Pyhimys, where it says "life is a soup and I'm a fork". It often reflects my life, but somehow it gives motivation.
Finally i finished watching Masterchef Australia 2021, even after all 61 episodes I've watched, I serve all my food carbonated. However, the series provided entertainment for a long time!
I'm looking forward to big development steps this year in both my own and Laureamko's activities. I believe that our incredible student asset group will have a great year this year as well!
Janina Saaristo, Vice-President of the Council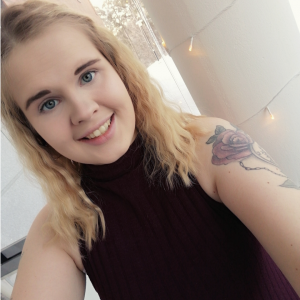 I'm Janina Saaristo, 4th year Hospitality management student from Leppävaara. I'm originally from Rauma, but I moved first to Turku and then to Espoo where I'm currently living.
In my free time I like to spend time outdoors, watch series or read or listen to books. (And when I'm in Rauma I spend as much time as I can with our chihuahuas!)
This year I am the vice president of Laureamko's council of Representatives.
It's hard for me to name one power song, but let's say it's at the moment Samu Haber – Täältä tullaan (here we come). And this because there are so many new things coming this year, but I'm ready for them!
I'm currently re-listening all of the Harry Potter books, so the last book I listened to was one of them! They are good books to listen to before falling asleep, because I've read, listened and watched them so many times that if I miss something because falling asleep in the middle of the book, I still remember what happened. (The books are better than the movies!!!!)
Regarding Laureamko, I wait the most this year that I get to see how the Council of Representatives works and work on projects with the presidents of the board! With my personal life the most exciting thing this year is my internship in the Ice-Hockey championships in May!
Suvi Nieminen, President of the Board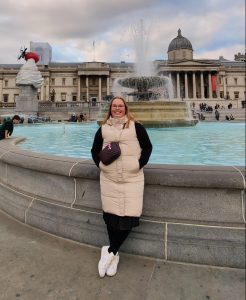 I am third year business administration student from Hyvinkää campus. I live in Tampere, because i hope that I could get an internship and future career here. At free time I like to take long walks in nature. Especially at summer time, it's so beautiful there. I also love cooking and baking, so you can find me in kitchen most of the time.
This year I am president of the Board at Laureamko. I lead our advocacy team and represent our Student Union and UAS in different meetings.
I don't have any specific power song, but my favourite now is Ed Sheeran's Overpass Graffiti. It always makes me happy, even when I have had a bad day.
Usually I prefer listening to books than reading them. Now I have almost finished Liane Moriartys book which tells about a hypnotist who falls in love with a man. The man has a bit crazy ex who likes stalking him. It's very funny but at the same time a bit exciting.
For this year, I expect most to get to know our new board members and renewing our political program. I also hope that covid will be right behind and we could arrange live meetings and events.
Minttu Uurinmäki, Vice-President of the Board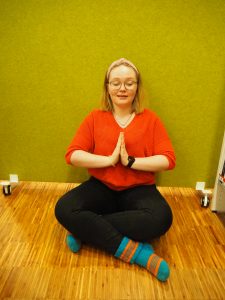 I am a 3rd year business student from the Hyvinkää campus and I live in Järvenpää. In my free time I spend a lot of time with movies, series, books and crafts, so I am the kind of true home mouse.
This year, I will be the vice president of the board, being the working partner of president of the board Suvi. I lead our service team and at the same time I am responsible for our member services as well as the campus teams. In addition to these, I do a little bit of everything that can be done in our service team!
Popeda's Hulapaloo has been my power song for some time. The knowers know, but if I have a couple of days off, I usually find myself from the Baltic Sea sailing on red ships. For this song, I always find myself coming back to when it's time to book a new cruise!
The latest book I read was "Väkevät sielut", which told about the history of Lapinlahti Mental Hospital and the development of treatments. I've always loved history and been interested in treating mental illness, so if you care about the same things, I recommend reading this book!
Most of this year, I look forward to the new challenges that the Vice President's task can bring. Above all, I want to get to challenge myself in completely new ways. And maybe plan some live events…