Laureamko is member of Finnish Student Sport Federation (later just OLL) and if you're our member you are too member of OLL. Here is a new newsletter from them.
---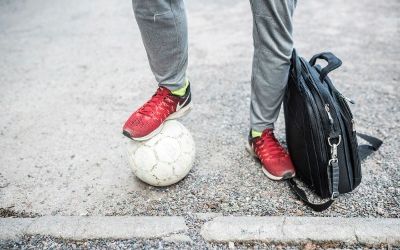 Student, get these tips to increase exercise in your study day!
How can students easily increase physical activity in their everyday lives? Joonas, the President of the Finnish Student Sports Federation (OLL), has put together the best tips for both lectures and free time. Here are some examples of Joonas' set of ideas:
Cycle to the campus. On the campus, take the stairs instead of the elevator.
Change your position from time to time during lectures and take breaks from sitting whenever possible.
Ask a friend to go jogging with you. Early autumn is also a great time to take up a new sport!
Check out the rest of the tips on OLL's website.
---

IDUS will make students move in September, are you ready?
The International Day of University Sport (IDUS), is celebrated on 20 September 2019. Come and take part or organise an event! Any higher education community or individual student can take part in IDUS by organising a student sports event of their own. The event can either be a small-scale one, a larger happening or even just going for a run together with other students. The joy of student sports is what is important, not the size of the event. The Finnish Student Sports Federation (OLL) coordinates IDUS-events in Finland. Read more about IDUS on OLL's website.
---
In autumn FSCs, skill and technique are needed instead of force and endurance
In the Finnish Student Championships (FSC), autumn is often the time for e-sports and skilled sports. This year is no exception. During the rest of the year, the FSCs will be held both in racket sports, such as table tennis and racketlon, and in e-sports, including Counter-Strike: Global Offensive (CS:GO) and PlayerUnknown's Battlegrounds (PUBG). If you're one of those who want to push yourself to the utmost limits of consciousness, don't worry. You can probably do that in the adventure race FSC in Kainuu.
Check out all autumn FSCs here: