Get to know the candidates of Representative Council Election and remember to vote 30.10.-6.11.2020. On this page cadidates tell about themselves and their goals for the next year.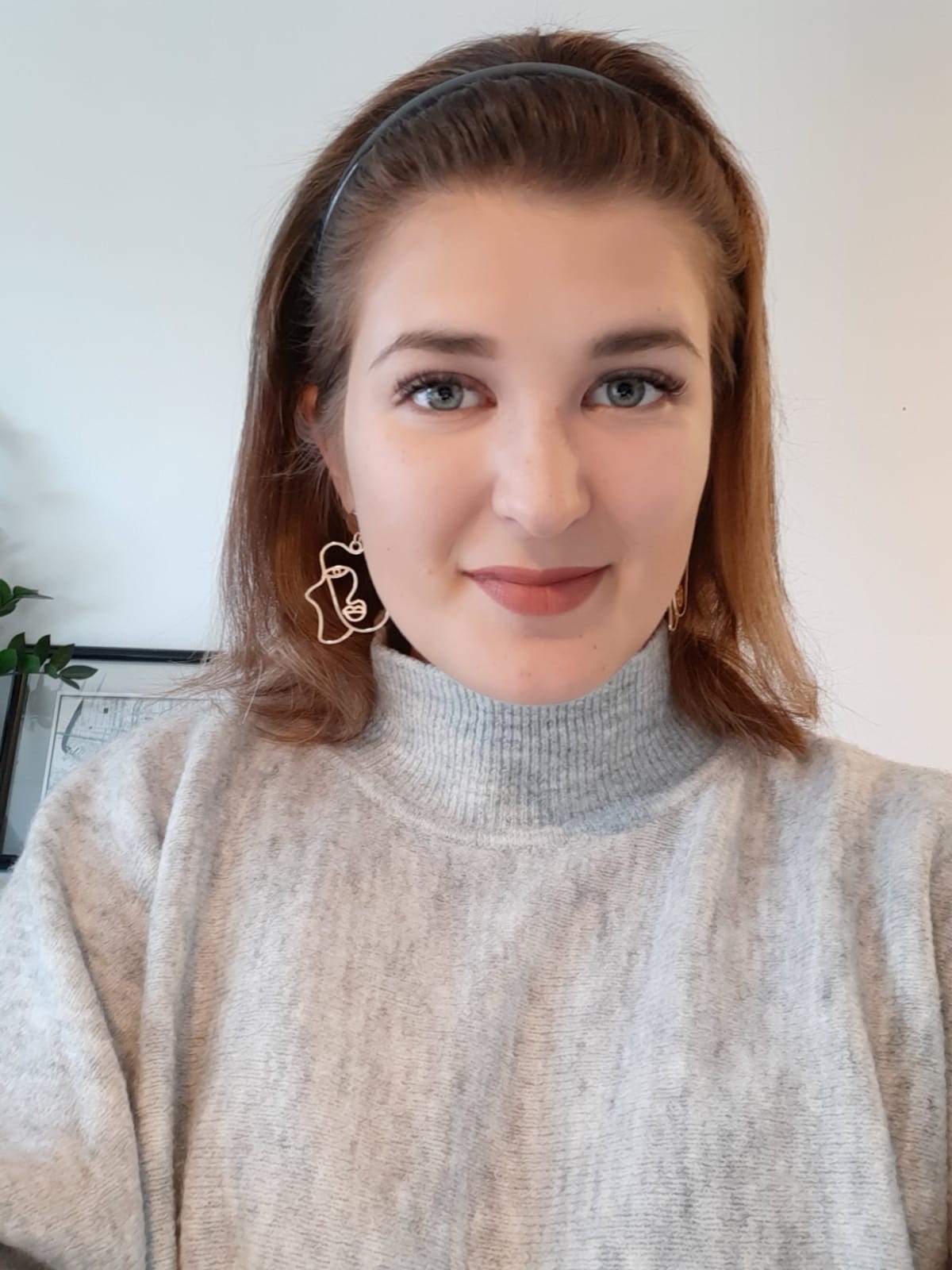 2 Janita Aaltonen
Hey everyone!
My name is Janita Aaltonen. I'm a first year Social Services student from Otaniemi campus and I'm running for the Council of Representatives of 2020. 
Subjects that are important for me are for example good atmosphere at the campuses, good quality of education and that no one feels alone or bullied in Laurea.
I want to help make the students voice heard so that we can influence things affecting us together.
YOU CAN VOTE FOR ME BY NUMBER 2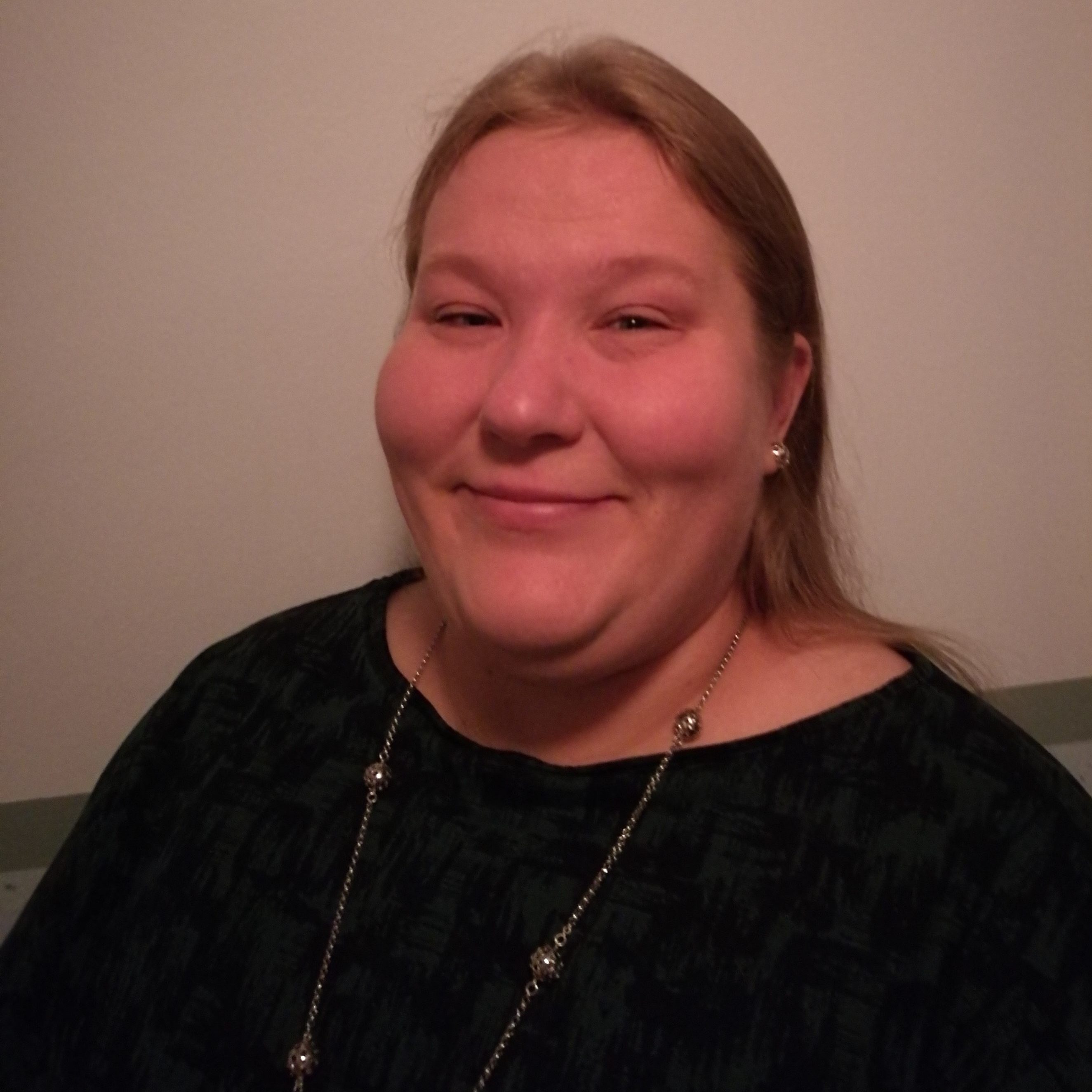 5 Katja Menschakoff
Ehdokkaalla ei ole esittelytekstiä.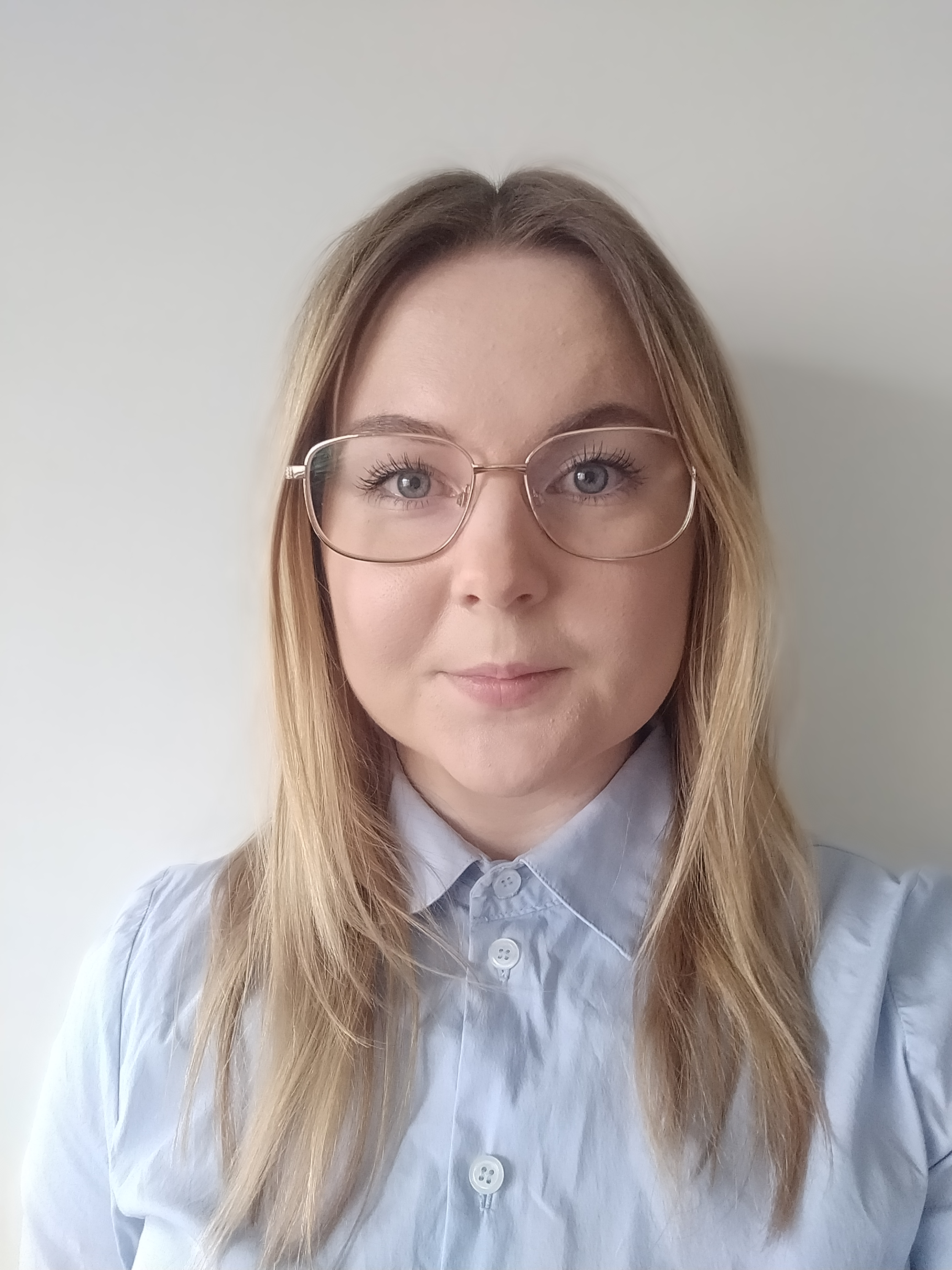 8 Anni Parkkonen
Hi, I am Anni Parkkonen and I am studying web-based multiformlearning to nurse in Porvoo campus. I am running for the Council of Representatives because I think they forget us, web-based multiformlearning students, in many things and I think there has to be change. If I am elected in Council of Representatives, I try to positively influence the position of web-based multiformlearning students in Laureamko and in Laurea.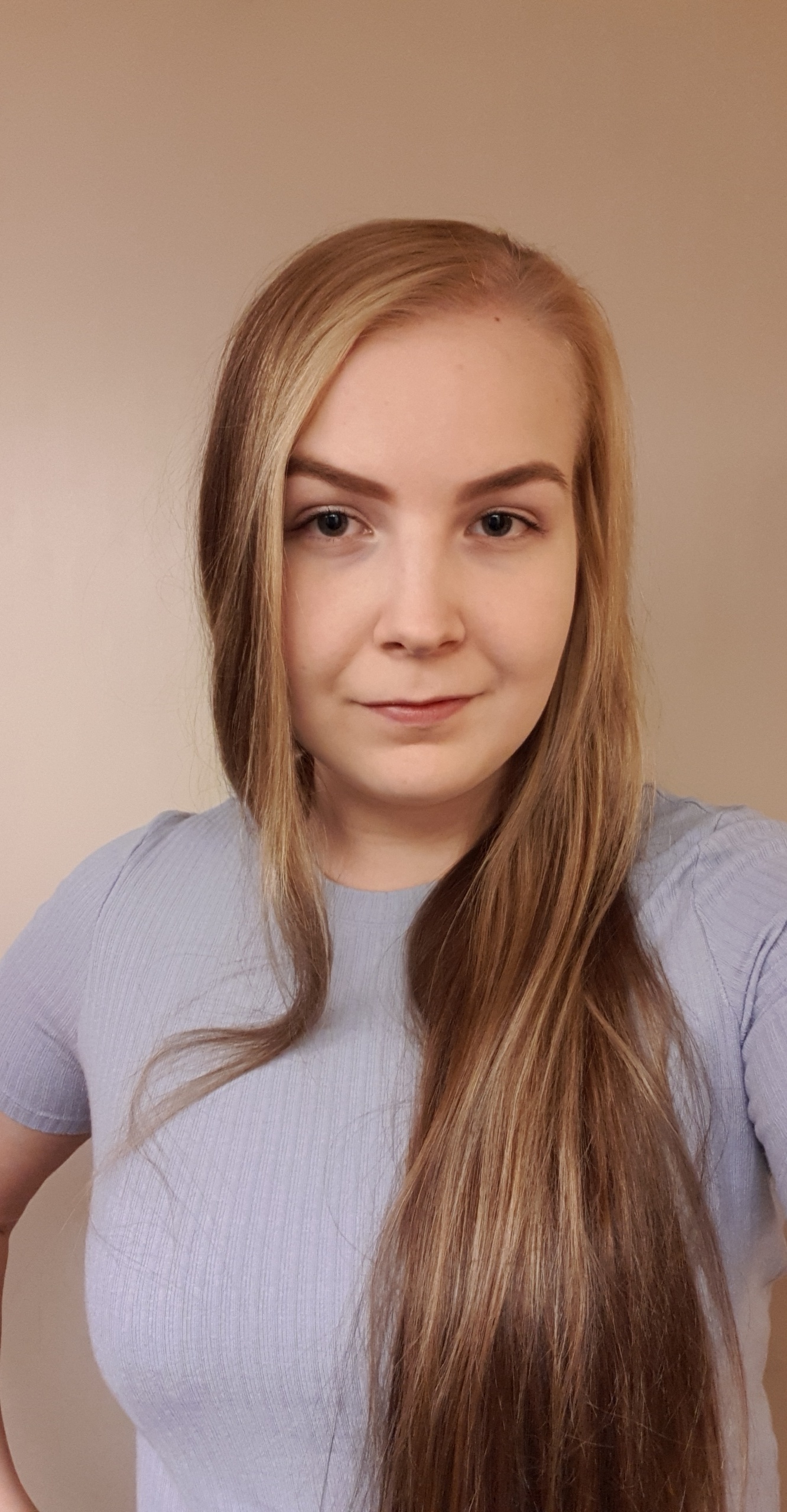 11 Miisa Tervala
My name is Miisa Tervala and I'm studying social services for the 3rd year in Tikkurila campus.
I'm applying to the Council of Representatives because this year I have been in the Board of  Laureamko and I think that my experience will be useful in the decision making. I want to develop Laureamko into an even better student union for the future student.
In the board of Laureamko, I work a lot with international matters. That way I have faced many challenges regarding the position of exchange students and degree students in the student union and in the UAS. I would want Laureamko, together with Laurea, to start developing the services they provide for international student.
Another thing that I would like to influence in the Council of Representatives is taking into account the students who study online. If the situation keeps developing the same way, we might soon have more than half of Laurea students studying online. Laureamko must adjust to the situation and develop their services so that the online student can be truly paid attention to.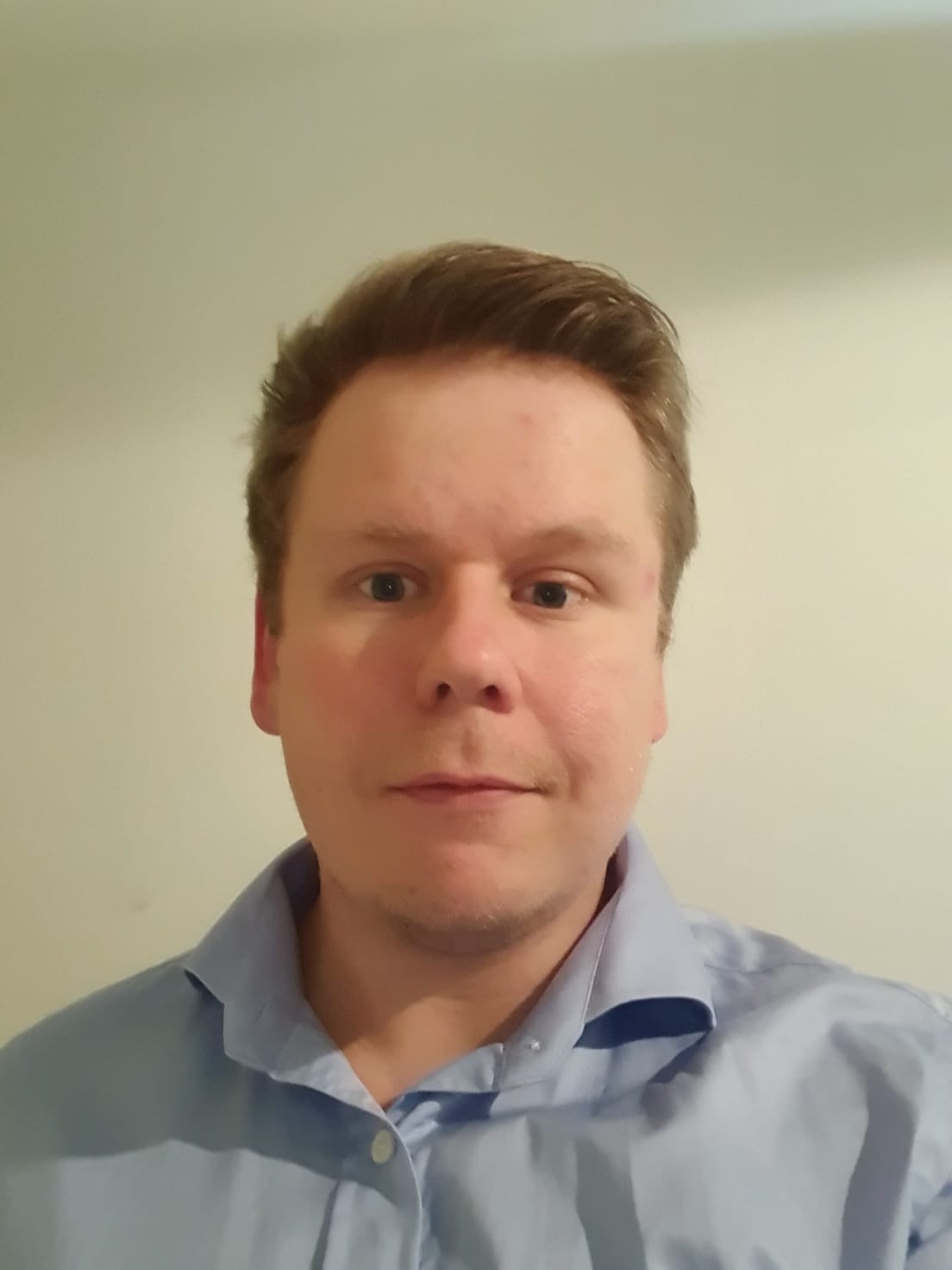 3 Tuomas Koivisto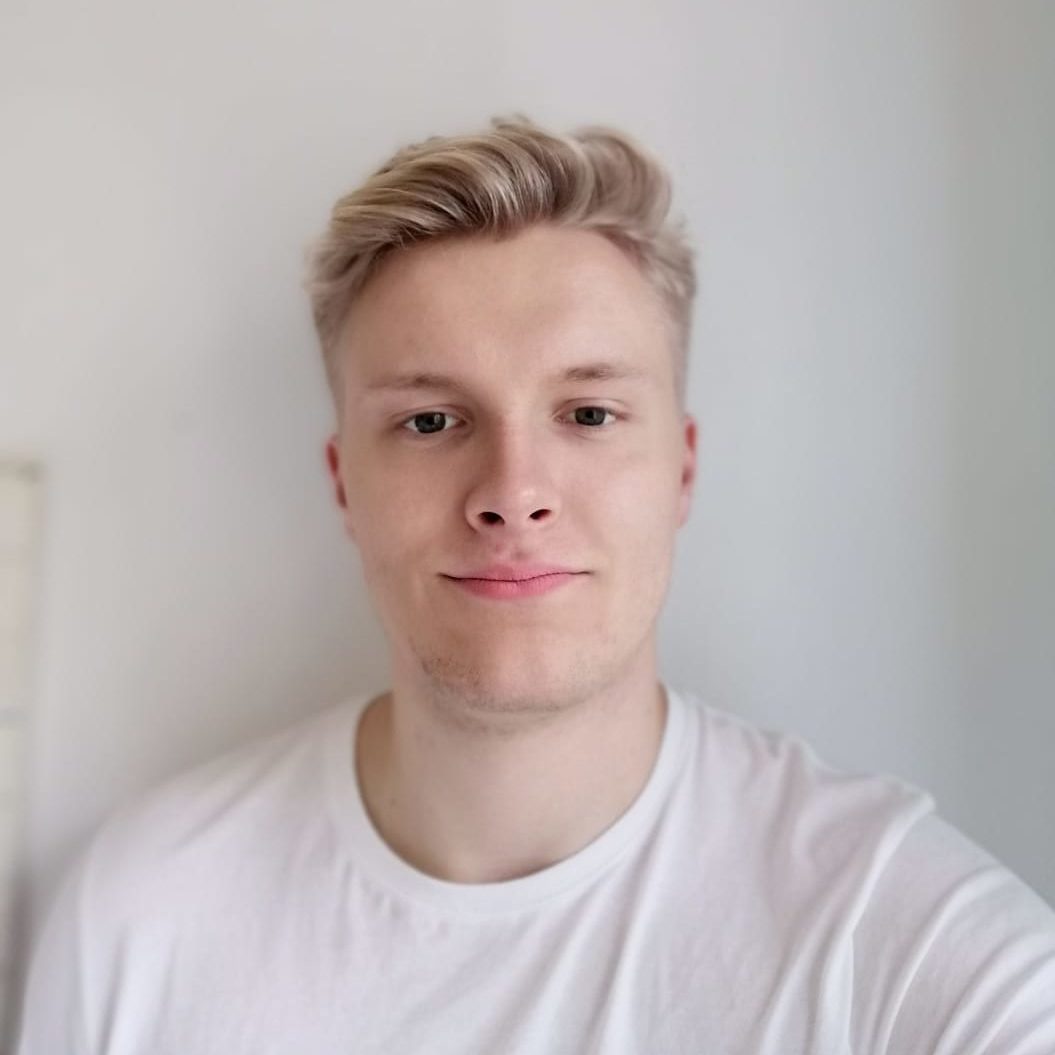 6 Aslak Niinitanner
I am Aslak Niinitanner and I started my Bachelor's Degree Programme in Social Services in January 2019 on Porvoo Campus.
Even before my studies had started I started my research on student union Laureamko. It was clear to me that I wanted to proceed, network and be there to work on the services and well being of students. I want to proceed rights of students from all the fields and be involved in creating and maintaining diverse and open student community.
My homecampus is Porvoo campus and it is one of three smallest campuses of Laurea. Students on Porvoo Campus are part-time and distance learning students, I myself am part-time student. Studies being part-time and mostly done online creates opportunities and freedom, but it does not come without problems, especially on small Campuses where courses and other elements related to the studies are more concise than elsewhere. Lack of contact studying causes challenges in certain cases. As just a first year student I have noticed plenty of areas that need development in this growing method of studying.
In the future studies will be more part-time than ever before and that is the reason why I think it is important to adapt into this changing environment and find a ways to ensure that services of student union are available to all students in the best way possible, no matter the time and place.
From the very beginning of my studies I have been active student activist and I have had a chance to hear opinions and comments from other fellow students at low threshold regarding Laurea and its student union Laureamko. Well being of one group of students affects all students and that is why it is important to maintain and improve diverse and equal student community and environment that already exists in Laurea University of Applied Sciences.
I believe that the council is exactly the right place to take these things forward. If you agree as a member of Laureamko and want to make a change in these and other things in your student union next year, then vote number 6! 🙂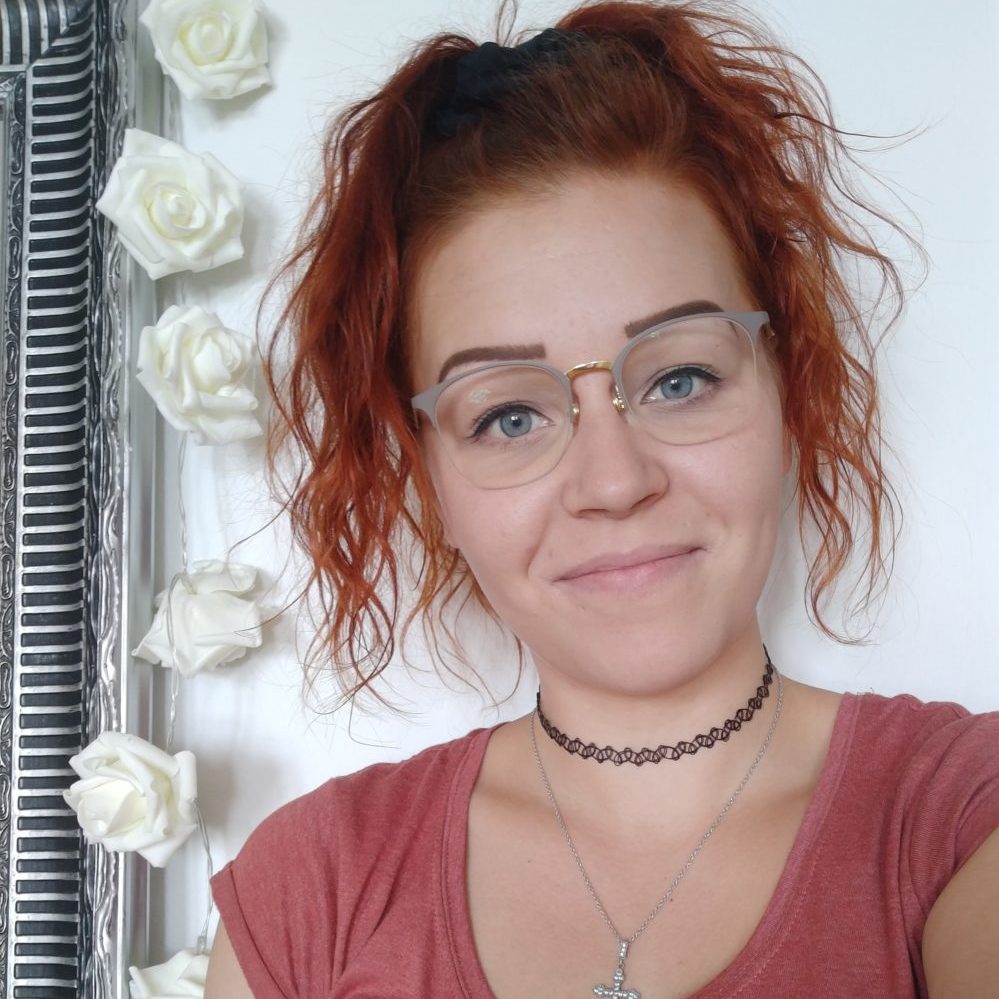 9 Johanna Pohjanmeri
Hello. I'm Jossu, born in Kajaani, recently moved to Helsinki from Hyvinkää. I'm a second-year student of Social Services in Hyvinkää campus. I have been a student activist throughout my studies; I started as a member of campus team in Hyvinkää and after a couple of months I started to work as a vice chairman from which I continued as chairman of the Hyvinkää campus team for a year. In addition to these, I was elected Laureamko active of the year 2018. Currently, I am activist in Poikkitieteellinen Pursiseura ry, which is more commonly known as the LOB team, I'm also a member of campus team in Hyvinkää and I was a tutor in the fall of 2019. Helping others is my passion. That's why I went into social work studies and started as a student activist.
For this reason, I would like to be part of the Council of Representatives next year, so I could make influence in student welfare issues. Student well-being can be enhanced by offering diverse student benefits and equitable access to use. At present, especially in area C (Hyvinkää, Lohja, Porvoo), the supply is weaker than in metropolitan area. Laureamko belongs to all of us and we should all be able to take advantage of the benefits of Laureamko around all campuses just as easily. With these changes, I would like to make Laureamko a better student union for each of us.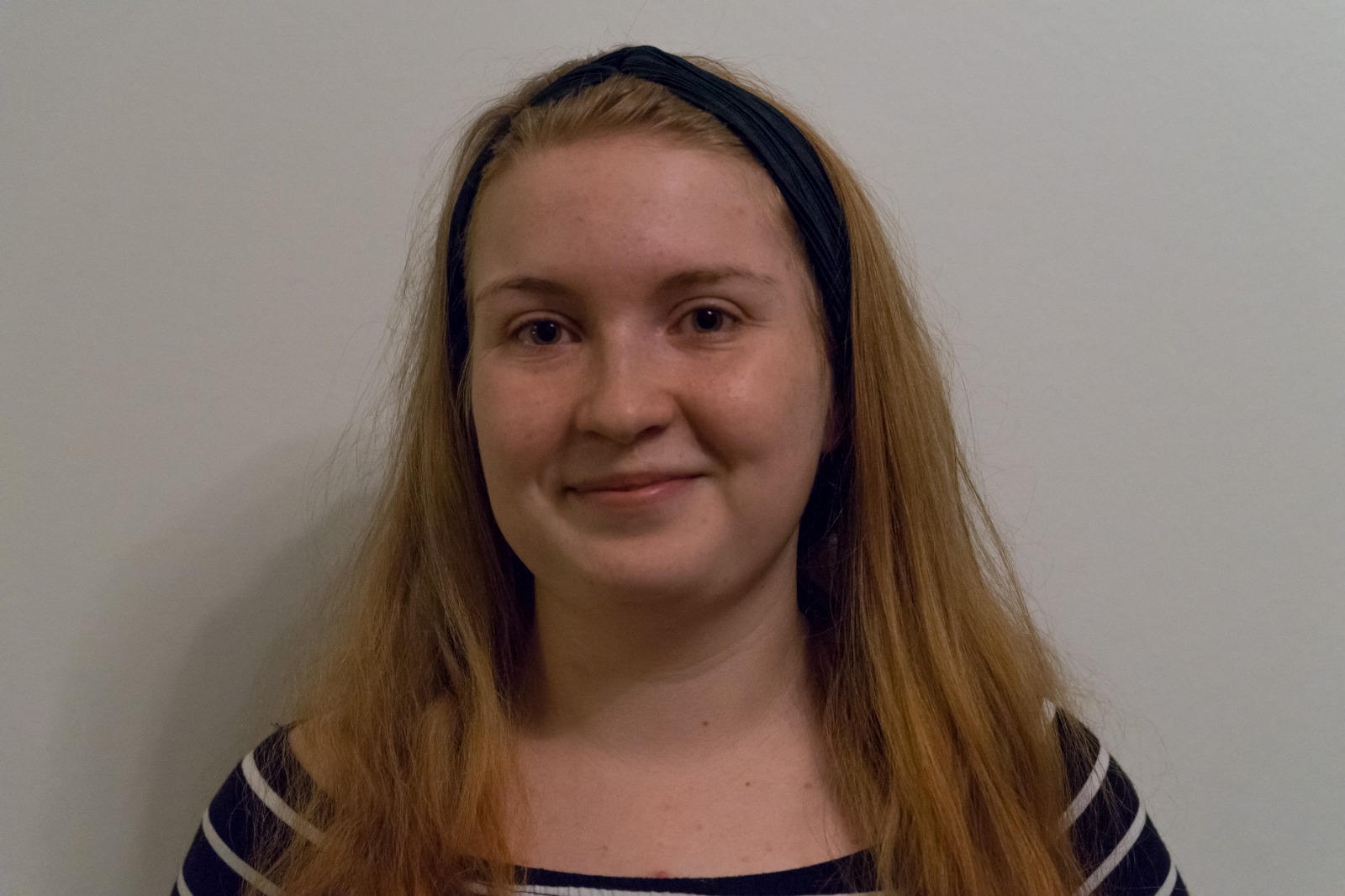 12 Aino Vesterinen
Hello!
My name is Aino, and I'm third year public health nurse student from Otaniemi. Since 2018 I've been active in Laureamko: in campus team, Laurea's social- and healthcare student's L'Addikti ry and also tutor training which I started this fall.
I'm running for the Council of Representatives because I'm interested in student politics and especially in advocacy.
In my opinion Laureamko and Laurea should pay even more attention to students' wellbeing and equality, because these are important things considering studies and also future.
I want to bring students even more awareness of Laureamko's action and bring students' voice to be heard.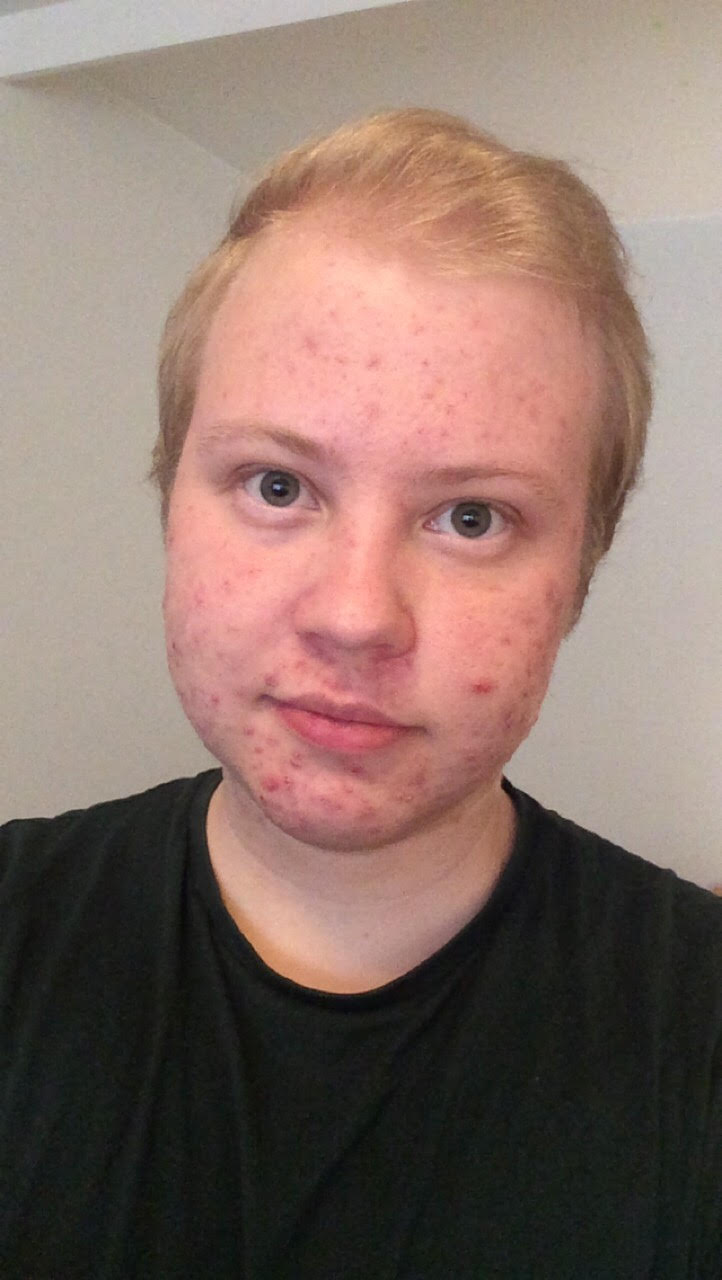 4 Anton Laaksonen
Hi!
I'm Anton Laaksonen, a third-year student of Social Services at Hyvinkää campus. This year I've been in the Board of Laureamko and now I'm a candidate running for the Council of Representatives. I've also been a campus team member and a tutor before.
In the Board my responsibilities have been student wellbeing and sports and especially (student) wellbeing is very important to me. Laureamko and being a student active has had a positive impact on my wellbeing and it has helped me to find my own thing, and I hope Laureamko can offer that to as many people as possible. The student union is first and foremost a community and I hope that will be highlighted and focused on more in the future.
Laurea's students are a diverse group and the same applies to the members of Laureamko. The services offered to the members as well as the community needs to feel welcoming to everyone. The Council of Representatives makes the decisions that determine the direction the student union is going, and I want to be there to define that direction. You can vote for me by number 4!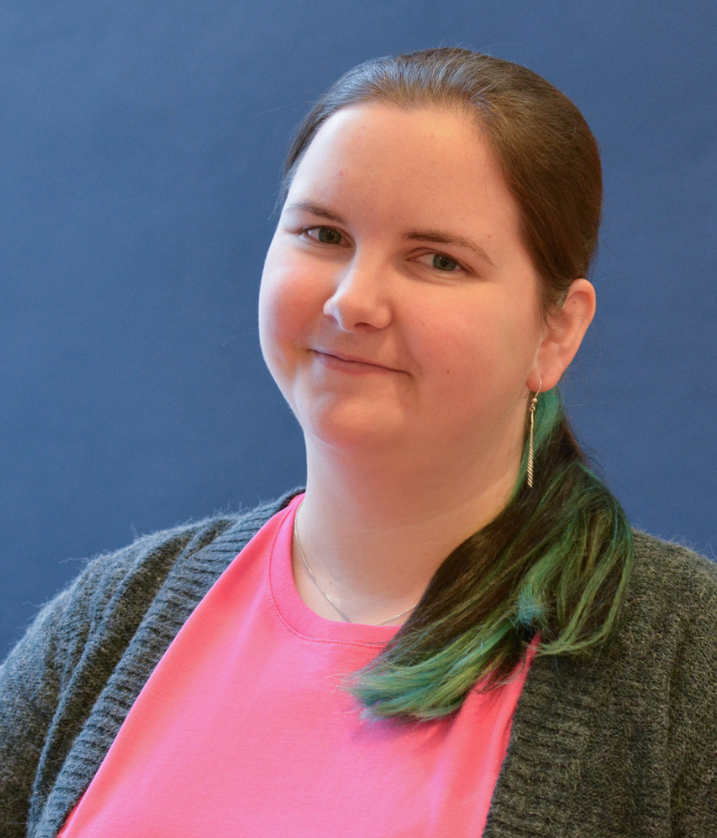 7 Silja Nurmi
Hello! I'm Silja Nurmi and I'm running for the Council of Representatives of Laureamko with number 7. I'm a third-year nursing student from Hyvinkää campus and a long time student active. I've been in many roles in Laureamko before, e.g. as a tutor, campus team member, student representative and the president of the Board. I'm a candidate because I think Laureamko has a vital part in Laurea's community and is an important student advocate. I believe that without Laureamko and its' active role, Laurea's student community would be a lot weaker and scattered. I want to continue to be involved in developing Lauremko to more open, active and easy to approach community.
I think Laureamko needs to continue develop its' services and advocacy suitable for those studying in blended learning or online study programmes. There has been a lot of great work done, for example developing online tutoring, but there's still more work to be done. Because Laurea is adding online study programmes and the amount of online students is rising, it's important that the student union adjusts to serve different students and life situations. Another group of students that needs to be focused more in the work of the student union is those studying Master's Degree Programmes. There are plenty of Master's students who wish for the student community, but not many who know of it. Development is a marathon job but sometimes you need to take bigger steps. 
Good luck for the autumn and remember to vote! 🙂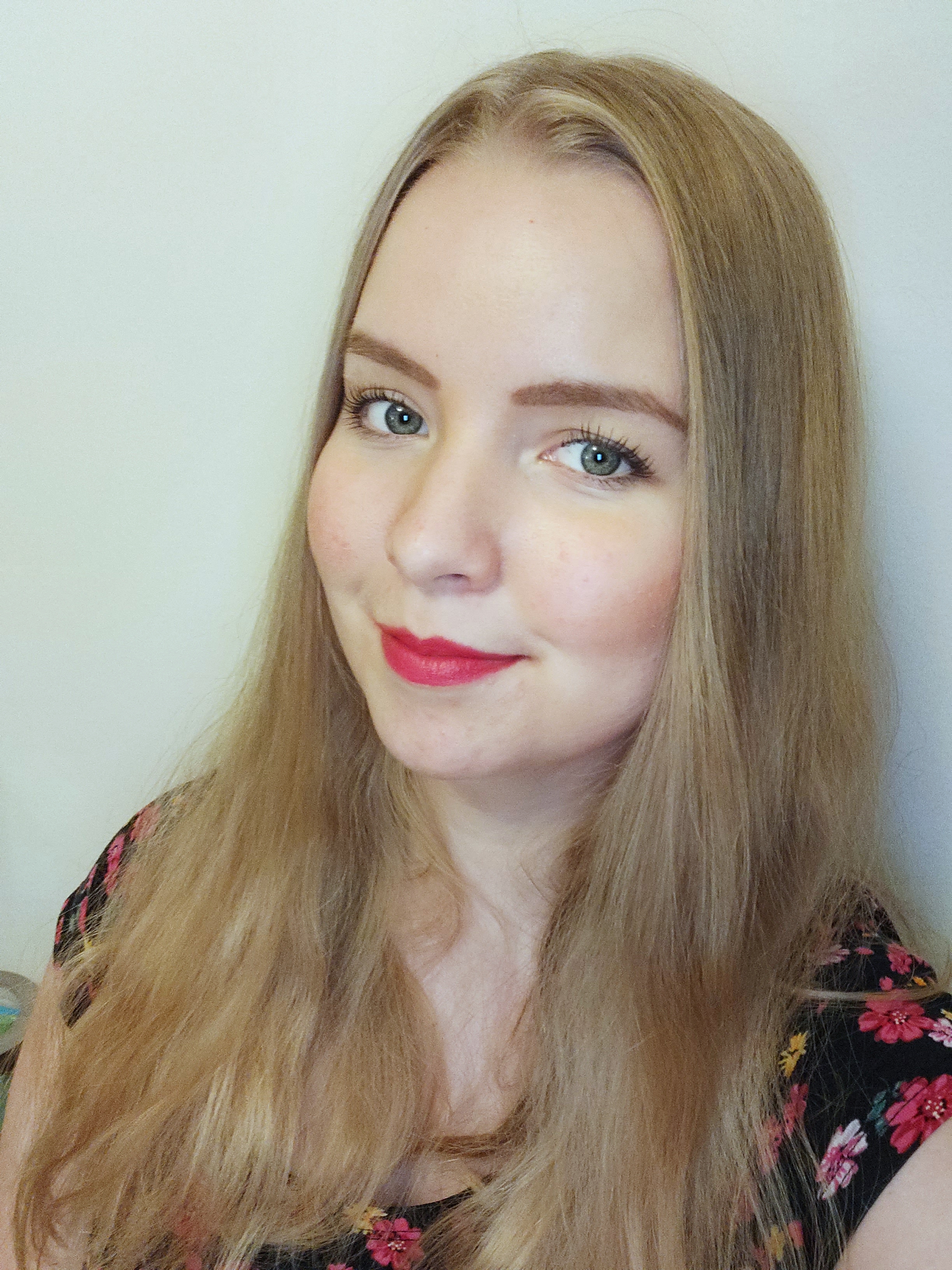 10 Taru Salovaara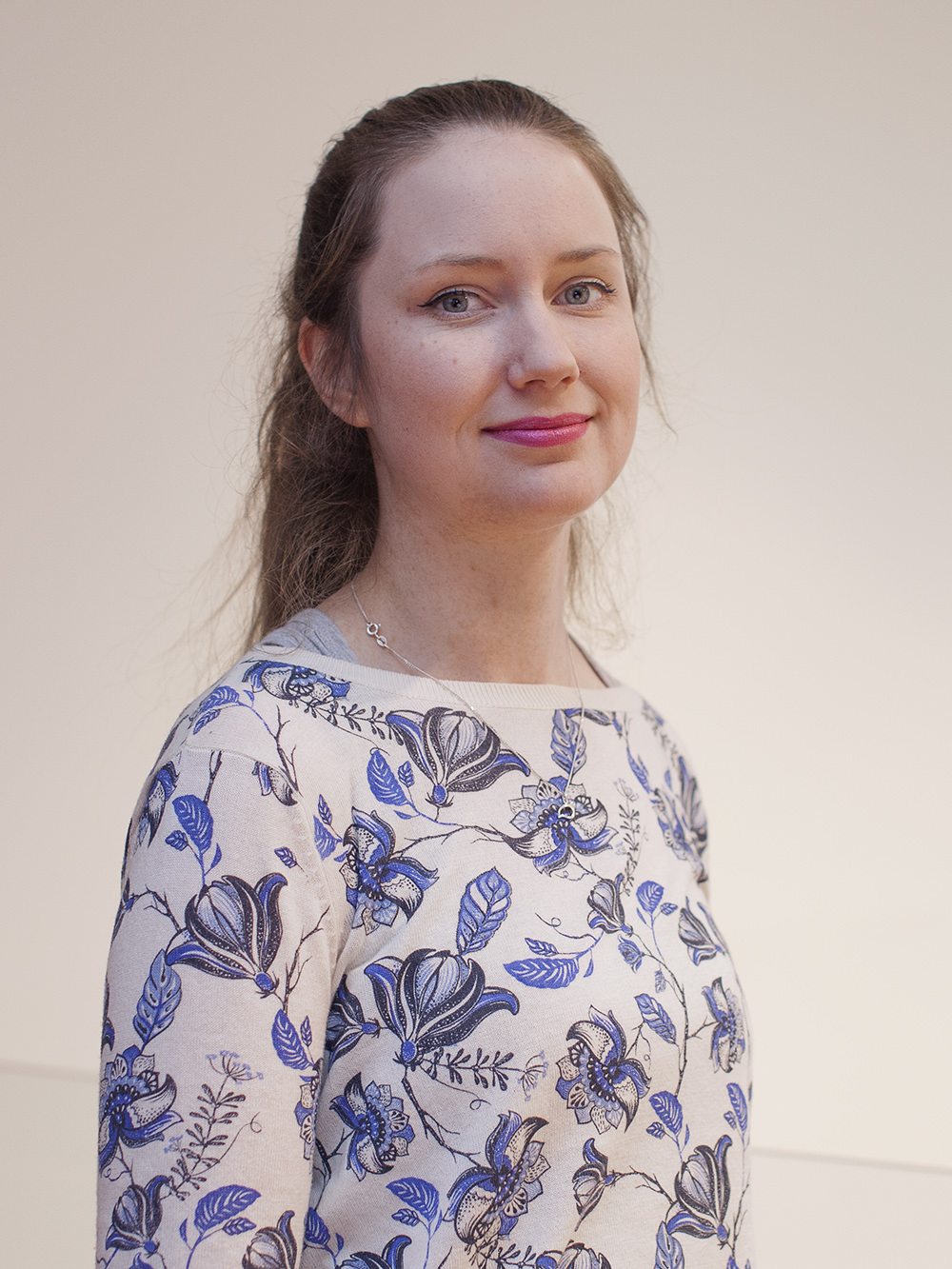 13 Emmi Lintunen
Hi,
I'm Emmi Lintunen and as I was filling out the candidate form I was thinking #onemoreyear. In other words I've been watching Laureamko's actions in the Council from the electoral alliance EsKot. I've also been in the Board of Laureamko and in the association of Laurea's marketing students. All sorts of things.
In my eyes Laureamko is a community that every member should be proud of. That feeling of togetherness I want to promote! Ensuring quality teaching and pleasant student community means that every student in Laurea can have memorable student years!
In addition to that Laureamko should be more ecological in everyday life and also demand it from Laurea. Laureamko could be the forerunner for green values in student unions. 
You can vote for me with the unlucky number #13 and I promise to be demanding for good arguments for the decisions in the meetings.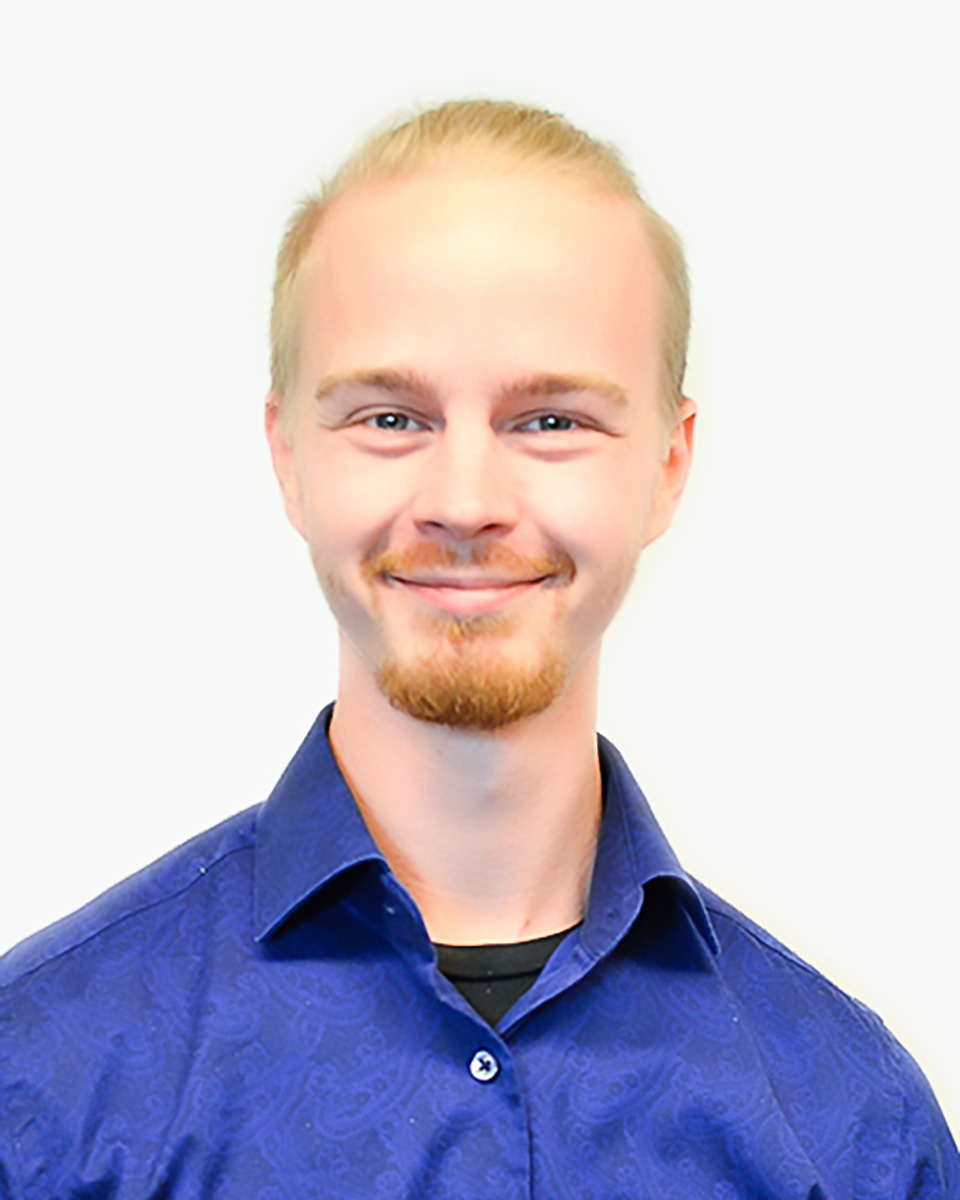 14 Vertti Airaksinen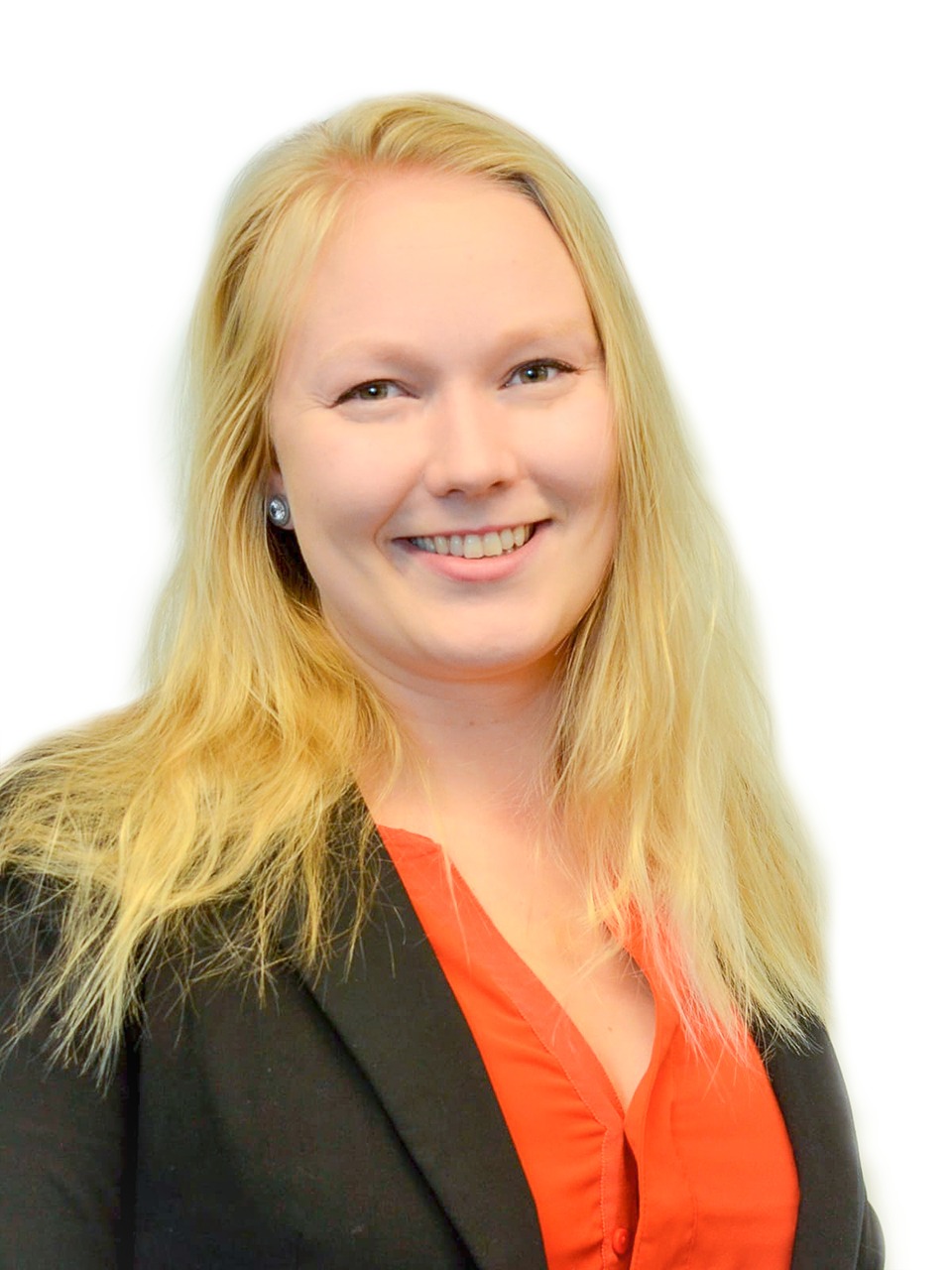 18 Liisa Minkkinen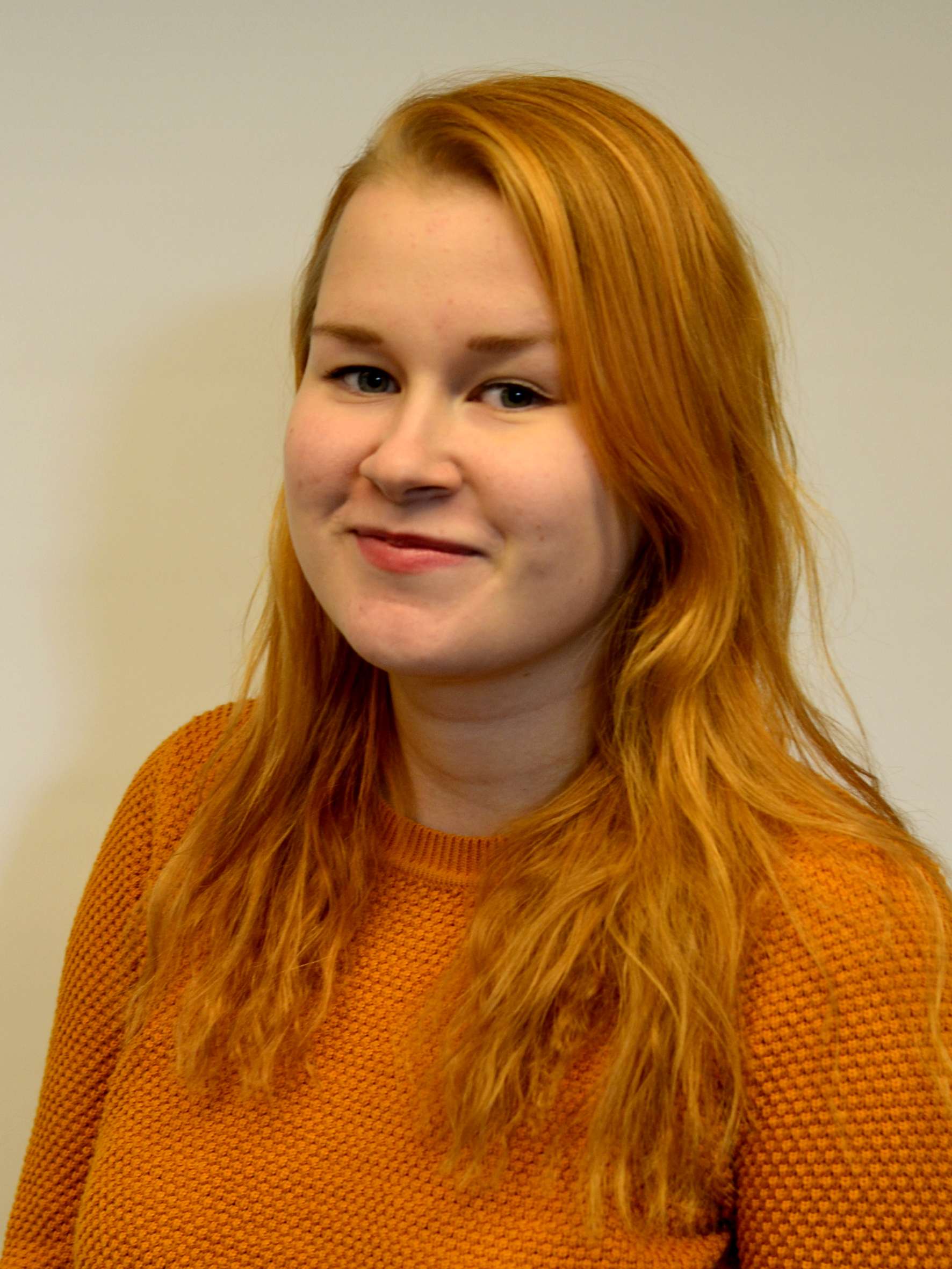 21 Annika Sievinen
Hey! My name is Annika and I am a third-year hospitality management student from Leppävaara campus. For me, our student union Laureamko is before anything else a community that brings happiness and support in the middle of the studies. I am a candidate for the council of representatives because I want to influence on community that I love, and I care about. I have been a member of the council this year. In Laureamko I have also been a tutor representative, member of Leppävaara´s campus team and an exchange student tutor. working in different roles in Laureamko I have seen it from many perspectives and feel that because of this I know pretty well how to improve Laureamko.
Well, what would I like to improve? I would want that Laureamko membership would benefit members even more versatile and I would want that Laureamko could help and support every student and every student group even better. I would want that Laurea would be a school were student would get their voices heard and their feedback would be respected, and that the quality of teaching should never be compromised!
In the future, I want to be part of helping our tutors to become even more talented superheroes, so that we can give all the new students a possibility for a great start in Laurea and make sure that tutoring is an amazing experience, that tutors can benefit from also in the future.  It is also important to me that all of our international students feel welcomed to Laurea and Laureamko and that they all can feel like home in our pink community!
You find me at number 21. Remember to use your vote, it's the easiest way to have an impact on Laurea and Laureamko!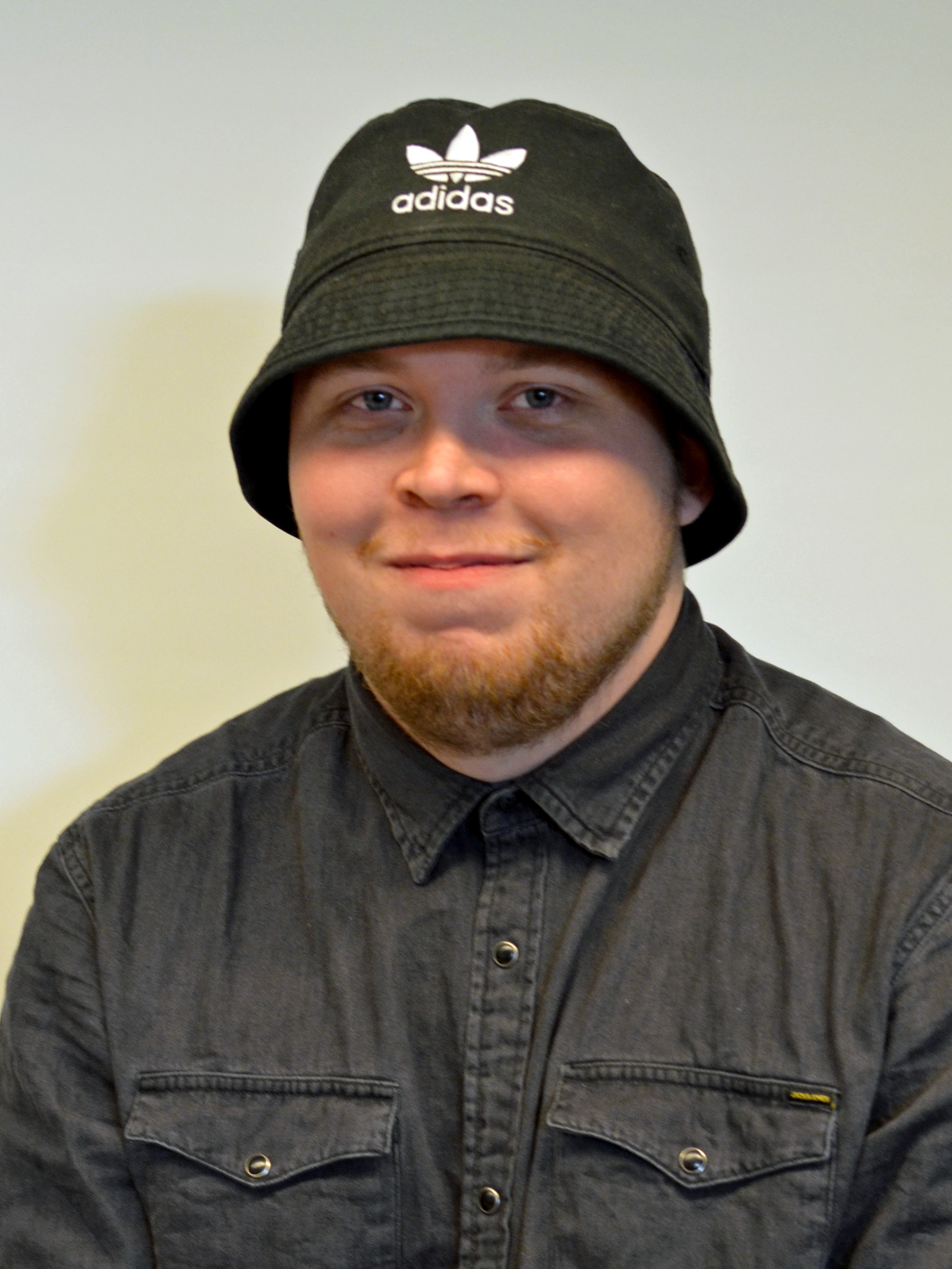 16 Jesse Kokko
Hey! My name is Jesse Kokko, I'm 23-year-old business management student from Kerava and I'm studying in Leppävaara campus. I'm running for the council of representatives because I have been working for Laureamko for little over a year now as a tutor and as a well-being representative in the campus team, in which I currently have the role of the president. Now I'm craving for more challenges. I want to improve the leisure and exercise opportunities inside and outside the campuses. I would also like to improve the relations between student associations and Laureamko and Laurea University of Applied Sciences and so improve their ability to collaborate.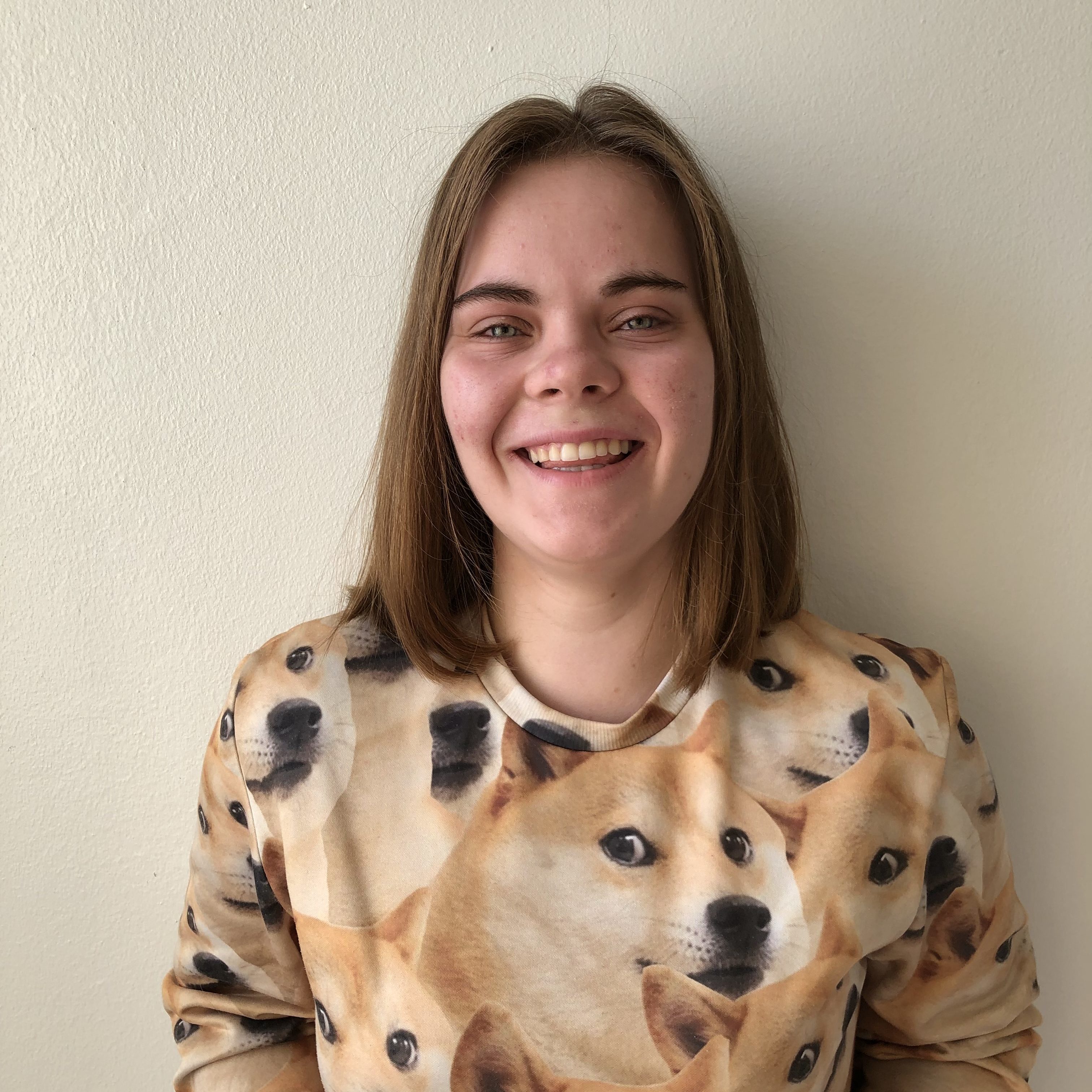 19 Liisa Niinivirta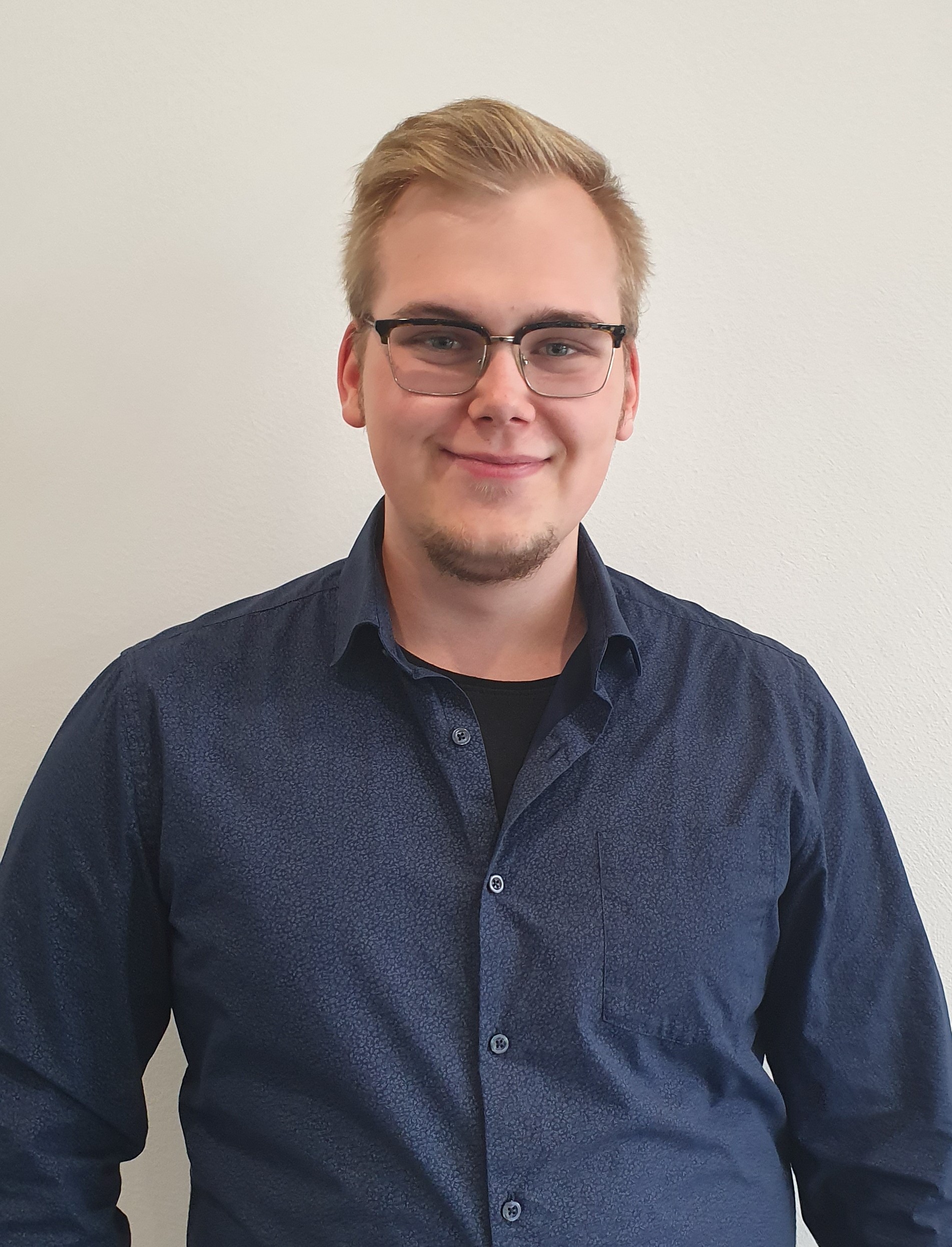 22 Christian Still
Hi! I'm Christian Still, 22 years old business management student from Helsinki and I study in Tikkurila campus. My rocky freshman year inspired me to become a tutor for the autumn of 2019. I've also been the HR manager of scout group Fisut ry. I understand how organizational activities work, what's the role of budget and how to lead with the volunteers' interest first.
I noticed when I was tutoring that I have ideas and motivation to improve Laureamko's members' wellbeing and benefits so I decided to run for the Council of Representatives. I want the Council to focus on international students' position by improving the possibilities of networking with other students offered by Laureamko and develop services at campuses for more approachable.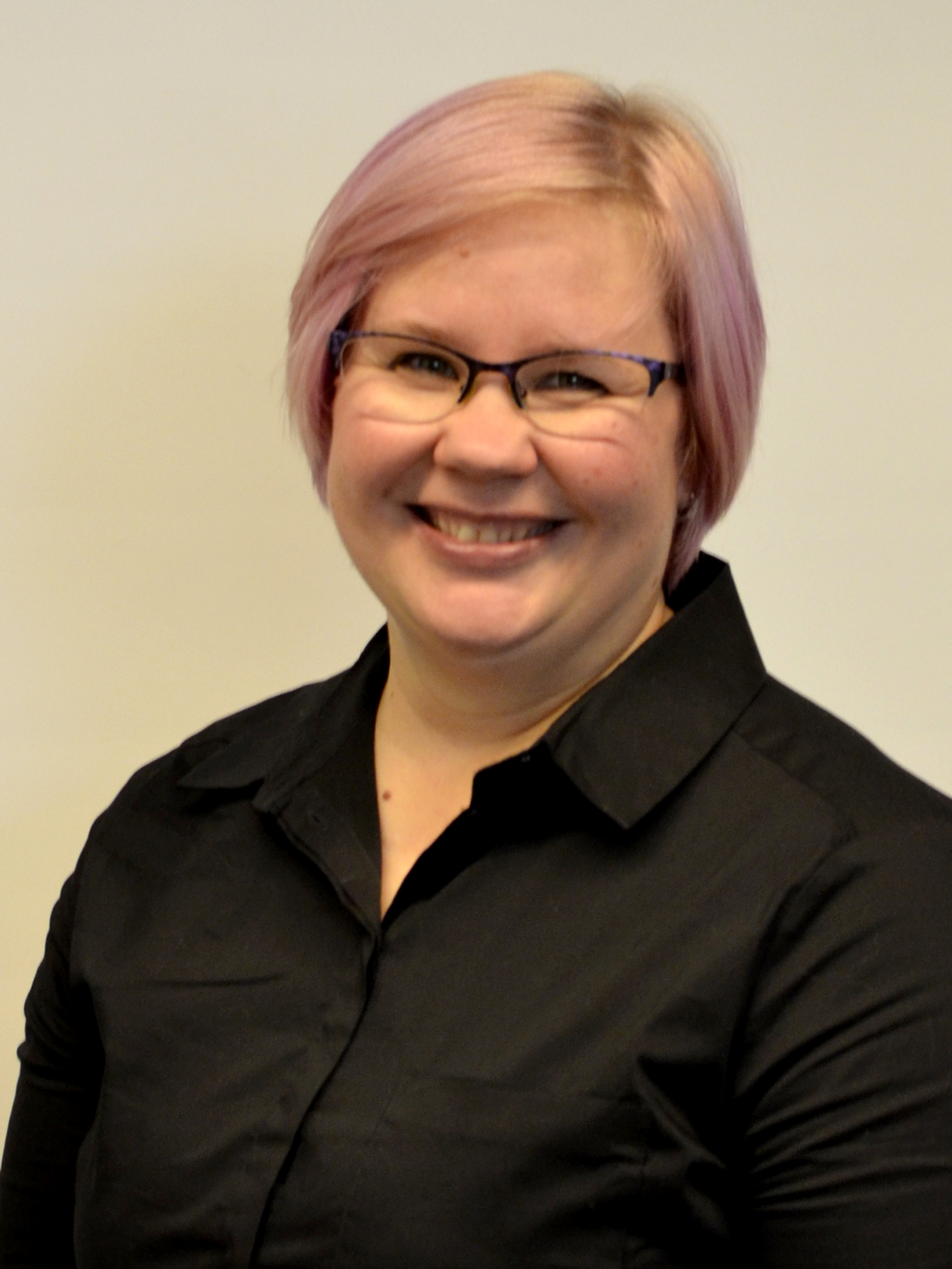 17 Marika Miettinen
Hello!
I'm Marika Miettinen, Savo's gift to the world. I moved a year ago to Espoo from Kuopio when my studies began. I study Safety, Security and Risk Management for second year in Leppävaara campus.
I wanted to sign up as a candidate for the Council of Representatives because I want to affect things and see how the decisions are made in Laureamko. This is continuing from my idea to take studying in a strange city as an adventure and as new experiences and challenges. So far I've liked the biggest change of my life.
During my studies I've wished for more events that are based on good and high quality time spent together and to get the overall patch you don't have to get drunk. As a person who likes their comfort I appreciate mornings without hangovers. My aim is to affect the variety of events so that different students could find diverse pleasant and fun events that could even have a positive effect on their wellbeing.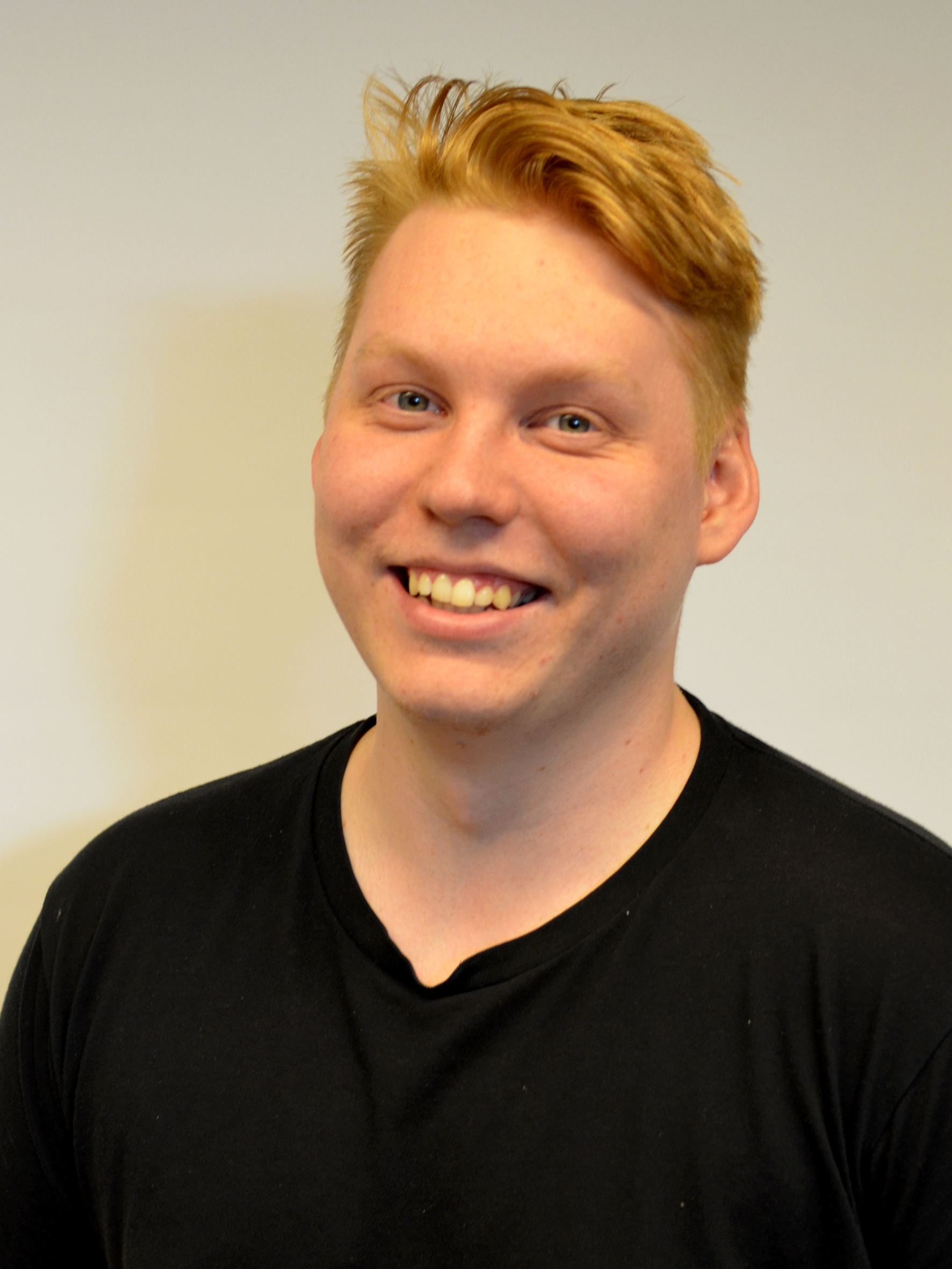 20 Samu Reinikainen
Hi!
My name is Samu Reinikainen and I'm a hospitality and management student from Leppävaara. I wanted to apply to be a part of Edustajisto because it's an excellent way to influence the school's future. I want to be a part of the deciding part of laurea because of my fresh mindset and my ability to find new ways to approach different problems, I thrive when there is something to develop or when i need to find new ways to make a situation work. As a representative of Index, I also want to push those goals we have together decided to focus on, as well as find a voice for all the new students at Laurea!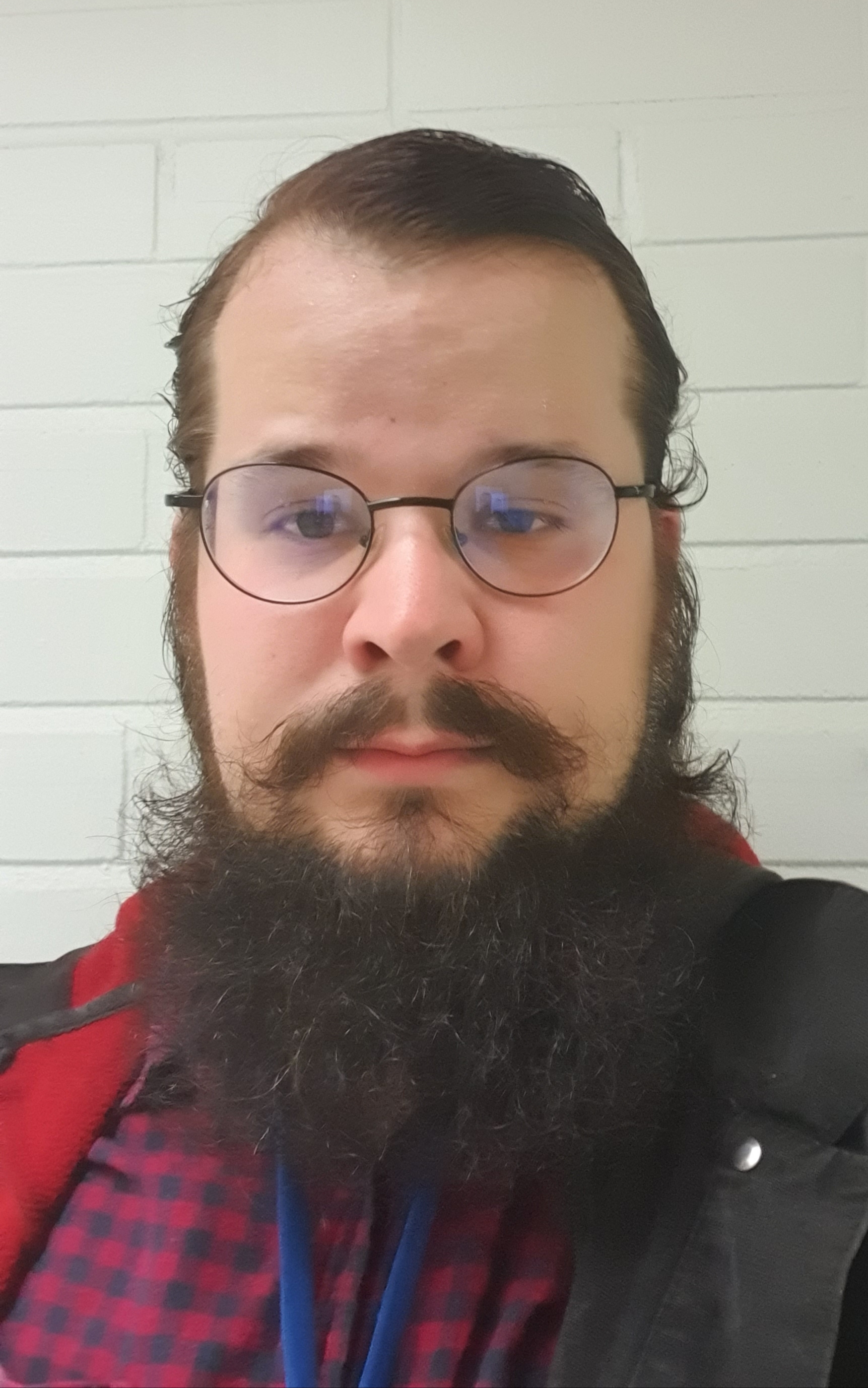 23 Jani Viita