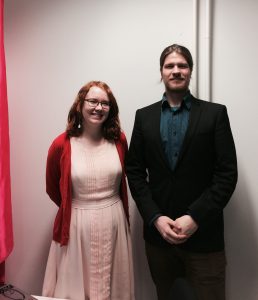 Laureamko's new executive director, Mari Lehtoruusu, starts working for us the 16th of January in the year 2017. Mari was the president of the board in the Student Union of the University of Helsinki in the year 2015.
Mari is looking forward to her new job in Laureamko. She believes she can bring new aspects to Laureamko and support the strategic development of Laureamko.
The president of the board Roope Kuivalainen thinks that it's awesome to get Mari as the new executive director. He is convinced that working with Mari is going to be easy and trouble-free.
Laureamko would also want to thank the previous executive director, Susanna Issakainen, for the past years and wish her good luck to her new challenges!