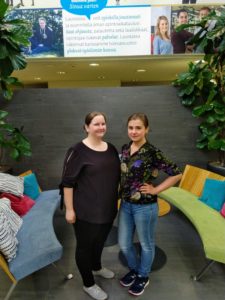 Laureamko's new advocacy specialist, Ada Saarinen, has started to work for Laureamko during this week. Ada has previously worked in her student association so she has experience about student advocacy.
"I'm very excited to have this opportunity to promote students' wellbeing and widen my understanding of advocacy work. I'm also happy about the warm welcome from the Laureamko community", says Ada.
Ada will work in Laureamko's advocacy team. She will be responsible for development of education, wellbeing and municipal politics.
"We're so glad that we have Ada in our team. She has previous experience and her knowledge will be needed in the always changing environment." says the President of the Board Silja Nurmi.
You can contact Ada now via email ([email protected]) and starting from June 3rd by phone (044 2877154).