Laureamko Shop -online store has been opened!
In the celebration of May Day and the opining of th online store  you can order 3 overall badges for only 5 – discount available only in Laureamko Shop! In this campaign we have 2 brand new overall badges: Apulaissheriffi, Seasonal Greetings and Haalarit on mun adidas -badges.
We are proudly presenting also brand new limited edition Wappusheriffi badge. Available in Laureamko Shop, offices and our events!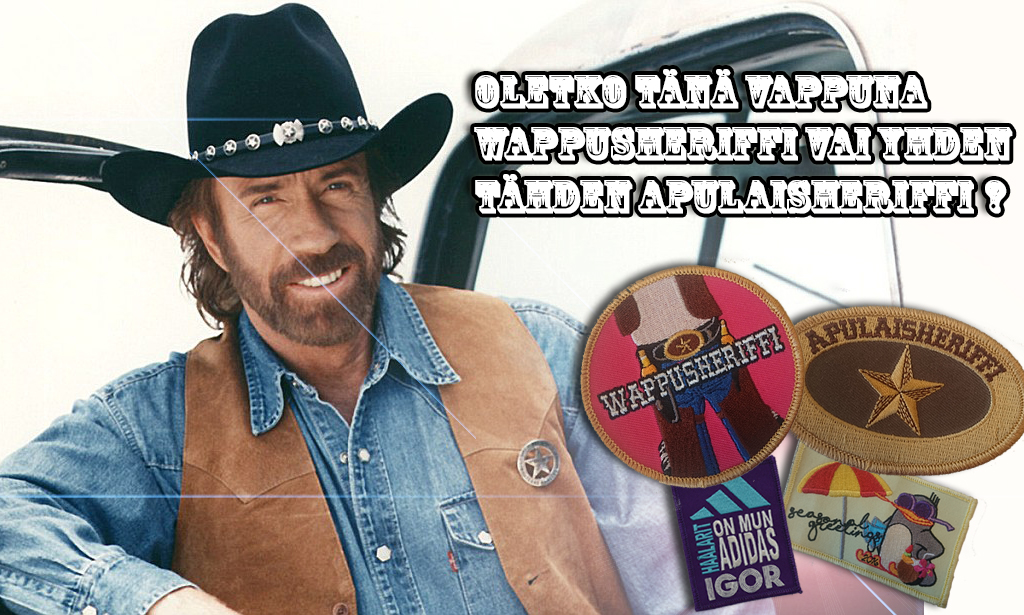 You can order your student card sticker from Laureamko Shop and in the future e.g. your Laurea T-shirt straight to your home.
Check out Laureamko Shop and order, you can get your order before May Day and our Kaivarin Vappu -event in Kaivopuisto..
Visi the the campaign site in Laureamko Shop here.