For the next two weeks Laureamko is on campus tour.Laureamko is giving out Laurea-porridge and you can win R-kioski coffee coupons.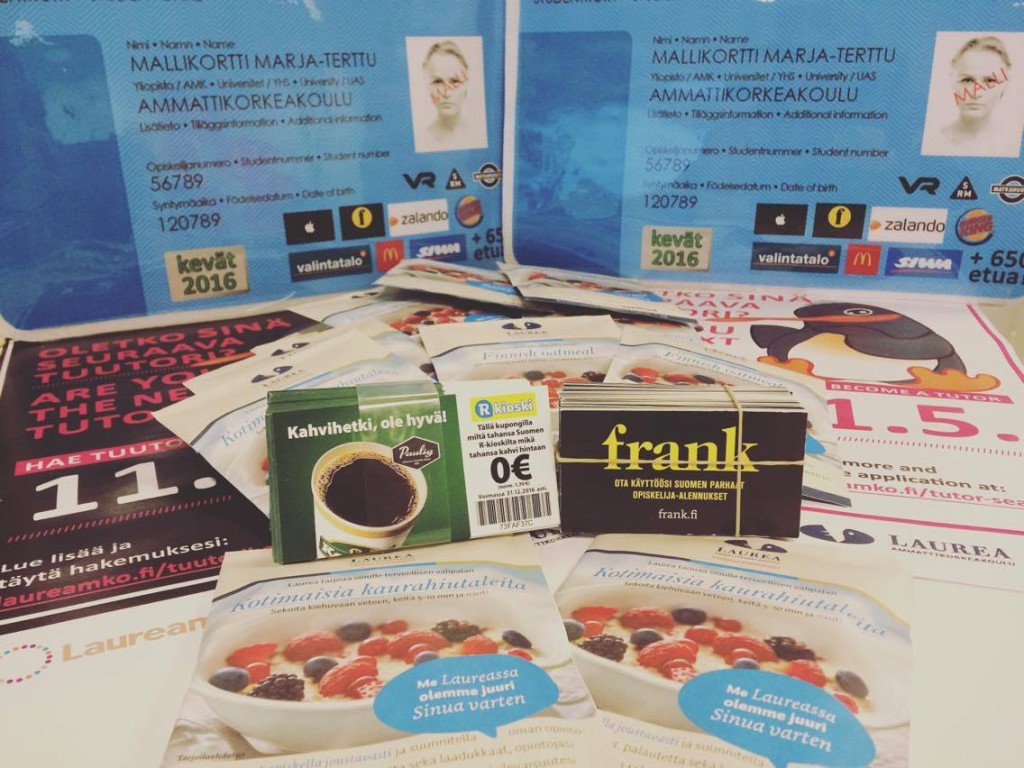 The tour features also our mascot Lenni who can be challenged in a game and win prizes. You can get more information about student card discounts, tutor recruitment  Helgan 8 Päivän Wappu 2016 -event (and Keravan Kierros, Laureamkon haalarikastajaiset / Laureamko's Overall Ritual, PreVappu 2016)
Sponsors:  Laurea and Frank
Tour schedule:
Mon 11.4. Hyvinkää
Tue 12.4. Porvoo
Wed 13.4. Otaniemi
Fri 15.4. Leppävaara
Mon 18.4. Leppävaara
Tue 19.4. Tikkurila
Wed 20.4. Tikkurila
Welcome!