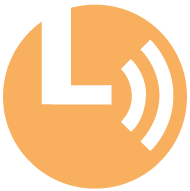 One of the biggest goals of Union of Students in Finnish Universities of Applied Sciences and National Union of University Students in Finland went through, when Finnish Parliament accepted FSHS (Finnish Student Health Service) law, after working for that over 20 years. At this moment FSHS offers student health care services for students of Universities, but in future also students of Universities of Applied sciences will get the same services.
The law become valid in year 2021. So what happens before that? FSHS has already started preparing as Katariina Poskiparta, the executive director of FSHS, told after accepting the law. Amount of students will guide the location of upcoming offices. At this moment there is only little knowledge or plans about the size, location or number of offers.
Laureamko is co-operating with other Student Unions and Unions of University Students so that we know how FSHS can make sure services, which are qualify and easy to get, for all students. We are also mapping out which are the special features of different Universities of Applied Sciences, like big amount of social and health care students and their need for vaccinations in the certain periods.
You can read more about FSHS from http://www.yths.fi/en. If you have anything to ask, please contact taru(at)laureamko.fi.