Laureamko is member of Finnish Student Sport Federation (later just OLL) and if you're our member you are too member of OLL. Here is this year the first newsletter from them.
New year and new board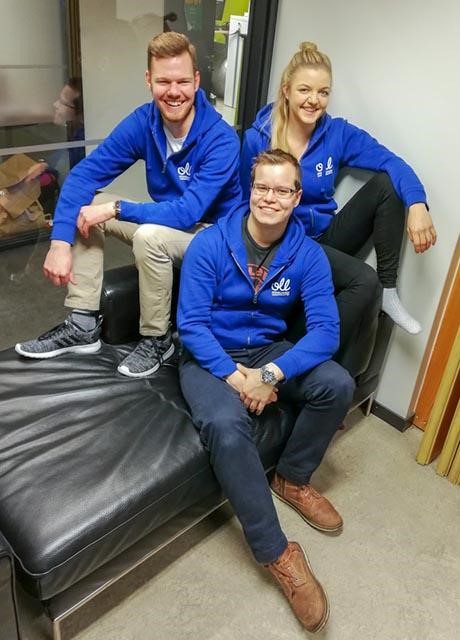 Guess what? We have a newly elected Board which is in full swing at the OLL office in Kamppi, in the heart of Helsinki. Joonas Suikula from the Student Union of Lappeenranta University of Technology (LTKY) acts as President, Tiina Anttonen from the Student Union METKA has the title first Vice President and Harri Nurmi from the Student Union O'Diako serves as second Vice President. What an excellent team we have! Read more about the new OLL Board on our website: www.oll.fi
This year's Finnish Student Championships (FSC) will once again be full of drama and moments of joy

Like last year, we will start the FSC year 2019 with Finnish Student Alpine Championships in Tahko. In addition, there will be at least 15 sports represented in the FSC, everything from orienteering to weightlifting. There will certainly be other sports represented in the FSC this year, but we will inform you about them later. All sports and instructions on how to register will be updated on the following website: osmkisat.fi (in Finnish). We wish everyone a good competition year!
Sports tips, fun stuff and hard facts on OLL's social media channels
You can find all of these if you follow our social media channels. We're keeping busy on social media and want to produce content for all students – not just for those active students who are into organisational activities. Which topic related to student well-being would you like us to write about on social media? Tell OLL's communications team about your idea by sending a private message via our social media channels or by sending an e-mail to Hannasofia: [email protected]. We're game for even crazier ideas! You can find our social media platforms at the end of this bulletin.