Laureamko's Representatives Council of 2016 held a meeting at Laurea Tikkurila campus on Wednesday 25.11. The Council elected presidents for the Council and the Board. Members of the Board were alco elected. The President of the Representatives Council for 2016 became Minttu Eerola and the President of the Board Juho Kärkkäinen.
"Next year Laureamko needs positive energy and visibility in its' activity to reach even more students. All of us elected are ready to mak ethe commitment for this goal", commented Minttu Eerola.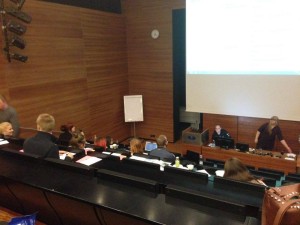 There was a lot of interest towards open trustee positions: two persons showed interest towards the board vice-presidency and nine towards the board member positions. In a addition the Council approved student union's guide rules and nominated the Central Election Committee. "Next year is going to be challenging but I have no doubt that we couldn't take Laureamko to the next level", promises next years' president of the Board Juho Kärkkäinen.
Laureamko's Representatives Council presidents of 2016
President: Minttu Eerola
1st Vice-President: Rebekka Lukkarinen
2nd Vice-President: Petri Holopainen
Laureamko's Board 2016:
President: Juho Kärkkäinen
Vice-President: Niina Leppälä
Johanna Johansson
Altti Huttunen
Alba Mendez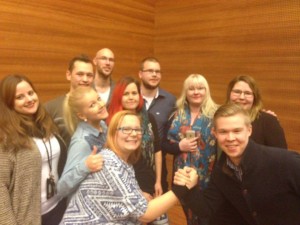 Anni Suvisuo
Ian McCready
Elina Lankinen
Laureamko's Central Election Committee 2016:
President: Tuuli Vahla
Members:
Petteri Lohivesi
Leo Salonen
Matilda Vaulavirta
Antti Lindblom